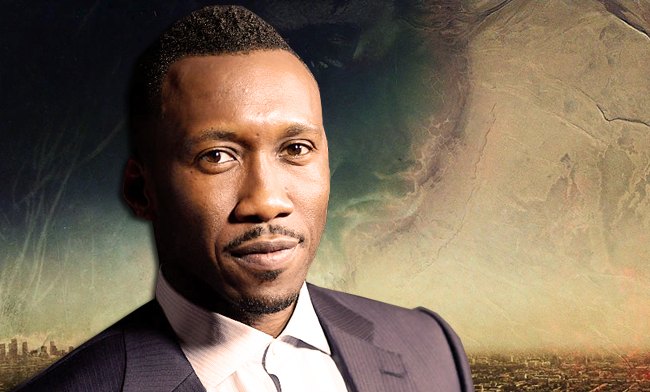 The Television Critics Association press tour kicked off today with HBO generating the most amount of buzz in its confirmation that Mahershala Ali will be starring in True Detective season three. On top of that long-awaited rumor finally being confirmed, HBO's programming president Casey Bloys said he's read "five great scripts" from writer Nic Pizzolatto, which is the best thing a gritty, nihilistic crime procedural fan could ever hear.
Back in March, it was reported that Pizzolatto was working with Deadwood and NYPD Blue creator David Milch on True Detective season 3 scripts with only two completed at the time. Now we have five "great" scripts. That's a far cry from season two, which was admittedly rushed.
Just a few months ago, HBO head Michael Lombardo said: "I'll tell you something. Our biggest failures – and I don't know if I would consider True Detective 2 a failure – but when we tell somebody to hit an air date as opposed to allowing the writing to find its own natural resting place, when it's ready, when it's baked – we've failed."
Now we have Bloys playing coy, but the hype generation that can stem from this comment is real: "All I'll tell you is I'm very, very impressed and excited about what I've read. I don't want to give away the storyline, but I think they're terrific."
If Nic Pizzolatto has time, and if he's working with Milch on these scripts, True Detective season three could very well be great. Now the next step is finding a director, whom Bloys says they're looking for. They want a partner in this, like Cary Fukunaga in season one. Season two had seven different directors, and while that's typical of a longer television show, an anthology like this deserves a consistent point of view and a steady hand to guide it to greatness.
The TCA Tour goes all the way until August 9th, with cable and streaming services the focus of this week before the tour wraps with a focus on Disney, FOX and FX programming.
(Via IndieWire)