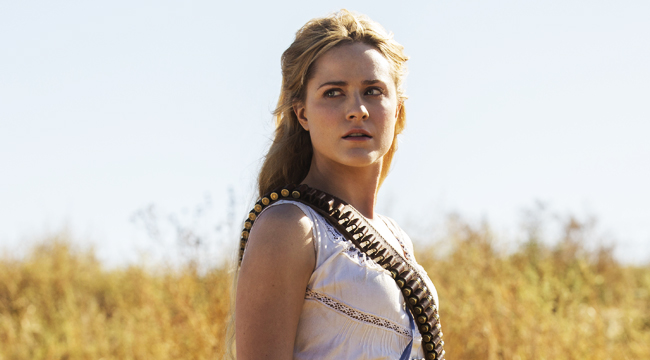 A lot of things happened in the first season of Westworld. Too many things, some might say. What started as a show about a futuristic Wild West theme park filled with human-like robots the ultra-rich could maim and defile for kicks turned into much, much more. (Kind of.) The show was a puzzle box, and prided itself on that, which proved to be both good and a little frustrating as the season progressed. The good: As the layers peeled themselves back or were forcibly ripped back by murderous futuristic robots and their Svengali-like creators (I could be losing the analogy here), the show revealed itself to be ambitious in a way that few shows are, with smart and precise editing keeping multiple timelines in play as the season developed.
The less good: Some of the mysteries got sniffed out long before the show was ready to reveal them and others were so densely packed that trying to make sense of them, even now, many months later, requires spreadsheets charts and PowerPoint presentations. Again, it was a lot.
And so, what we're going to do here is attempt to provide a basic guide to what happened in season one and where the show is heading into season two. We do this for two reasons. One, because it will be helpful, hopefully, for you, the viewer who enjoyed the show but just wants to start watching season two without falling down an internet trap door and emerging two hours later with all the hope stolen from your eyes. Two, because we don't especially want that to happen to us either. This is not a graduate-level Westworld course. If you are looking for that, please, feel free to seek it out. You will have no trouble finding one online. But today, right now, we're going to keep this as light and simple as we can. For both of our sakes.
Let's begin.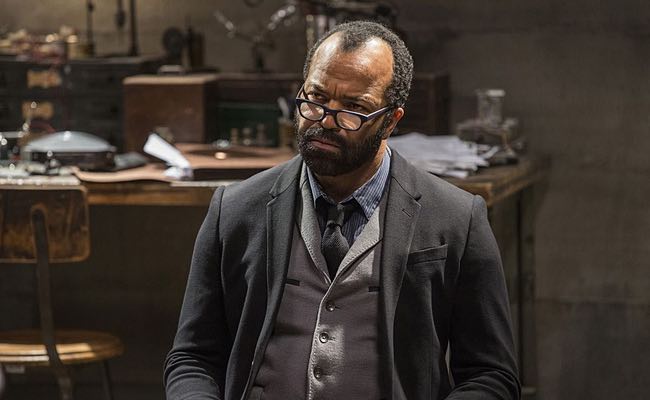 Bernard: Robot, kind of
The reveal that Bernard (Jeffrey Wright), the number two at the park and the head of its technical side, was actually just another robot (or host, in the show's lexicon) was a biggie. But there was more to it, because there is always more to Westworld. It turned out that Bernard had been created by the park's founder, Robert Ford, to be an exact replica of the park's original co-founder, Arnold, who died decades earlier in the park under mysterious circumstances after getting very into — possibly too into! — the idea of the hosts becoming thinking and conscious beings. Ford revealed that Bernard is a host and that Bernard's entire backstory — including a dead son! — was just a plot created by Ford to give his "character" more depth, which is an all-time jerk move.
Ford: Not a robot, kind of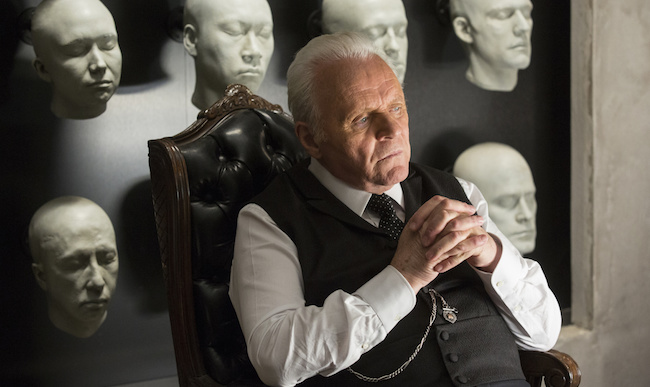 Ford was the aforementioned Svengali-type creator and mastermind of the park in its current form. He had a creepy supervillain office filled with plaster heads and was played by Anthony Hopkins and ordered his robots (including Bernard) to murder or disappear anyone who started asking too many questions about what he was up to, all of which screamed "evil" in a metaphorical blood-curdling shriek. As the season progressed, we learned he wasn't so much evil as he was "rebelling against his corporate overlords and using the robots' increasing self-awareness to carry out his goals," but still. Maybe it's the voice. That or the heads.
Anyway, in the season one finale, he gave a speech at a big fancy dinner for the parent company's board and then the smartest of the park's robots, Dolores, blew his head off with a six-shooter in one of the more elaborate suicides you'll ever see. Rest in peace. Probably. Never can be too sure with this show.
Also, his best friend in the park was a robot version of himself as a child, which was somehow the weirdest and most disquieting thing about the show, even though the season ended with a blond robot with a full-body snake tattoo cutting off her own arm so as not to slow down her massacre of humans in the development facility. But we'll get to that.
The Man in Black: Secret billionaire
The timelines are important here. The first season introduced two characters, one named William (Jimmi Simpson) and one who didn't have much of a name but was known as The Man in Black (Ed Harris). William was a first-time visitor who was at the park after marrying into the family that invested in it. He developed a "thing" with Dolores, much to the chagrin of his d-bag brother-in-law, Logan, both because Dolores was not Logan's sister and because it really cramped his ability to run around shooting and sleeping with robots galore.
The Man in Black, on the other hand, was a mysterious figure who roamed the park at will in search of some sort of higher calling. He seemed evil and had a tense relationship with Ford, who popped up now and then to have discussions with him. All of which made sense, to whatever degree things on the show make sense, when it became clear that William and The Man in Black were the same person. (I say "became clear" instead of "was revealed" here because this was the big revelation that many fans figured out long before the show revealed it.) As the season ended, he was staring down a charging army of robots who were hellbent on killing humans and he was oddly pleased with it all. Weird dude.
Dolores and Maeve: Woke robots
Right. Dolores and Maeve are the two hosts who have figured out the game, to varying degrees, although they came about the knowledge differently. Dolores (Evan Rachel Wood) was kind of a pet project for Bernard/Arnold, their metaphor-laden conversations over the show's multiple weaving timelines serving as the throughline for the hosts' evolving nature. Dolores started "remembering" things back when she was just a rancher's daughter, especially in relation to a maze Arnold designed, and as the Dolores/Teddy/William plot developed (more on Teddy in a moment), she became more aware of the relationship between the hosts and the park's human guests (and by relationship, we of course mean "a never-ending one-sided murder-orgy"). She is now leading a robot revolt in the park and, if promo pictures like the one at the top of this post are to be believed, running around with an ammo belt draped across her torso like a Wild West Rambo.
Maeve (Thandie Newton) is also wise to the Westworld ruse but got there in a much different way. The short version: Maeve was a brothel owner in town who turned herself into Lucy from the movie Lucy by dying repeatedly and then convincing/tricking/forcing the bumbling tech employees to boost her intelligence stats when they fixed her up and put her back into the park. At one point in the season, Maeve realized she needed to completely destroy her body to necessitate a full rebuild, so she and a robot safecracker humped to death in a burning building until the flames ravaged their life-like artificial forms. When we last saw her, she was orchestrating an escape from the park but then bailing at the last moment to go look for a "daughter" her character had in a previous iteration, all of which may or may not have been programmed into her from the get-go. We like Maeve. She's fun.
Teddy: Robot, king of taking Ls
Teddy (James Marsden) spent most of the first season getting owned and being sad about it. He was the white-hat hero-type host in the park's story and he and Dolores were kind of a thing, but the poor guy just kept finding out new information that didn't add up and it consistently got him in trouble. He was kind of like if Woody from Toy Story got trapped in the darkest possible timeline.
Delos: Creepy and mysterious corporation
Delos is the parent company that runs Westworld. They are up to something shady. They are extremely up to something shady. They have a bunch of executives who show up and say cryptic things and give cryptic glances that all seem to imply there's more going on at Westworld than a playground for the super-rich to play consequence-free murdercowboy. But most of their board members are currently dead or fleeing gun-toting self-aware robots, so they have other problems right now.

Sizemore: Weasel
Everything you need to know about Lee Sizemore (Simon Quarterman):
Whiny writer responsible for creating some of the park's individual and overarching stories
Voice sounds exactly like Jimmy's in You're the Worst, which makes me wish the show had Jimmy writing the park's stories
Once got very bummed out so he got incredibly drunk and ended up peeing on a gigantic map of the park in front of his coworkers and high-ranking Delos executives
He is probably who I'd be if I were on this show.
Wyatt: Evil robot, possibly
Wyatt is some sort of possibly real, possibly mythical super-evil host who has a very real army of unkillable henchman that run amok and terrorize people in the far reaches of the park. We still don't know exactly what his deal is, but a number of other hosts seem to associate Teddy with him, meaning, possibly, that Teddy is Wyatt or was Wyatt in a previous version of the story or works/worked with/for Wyatt or that Ford just programmed everyone to be terrified of a non-existent villain whom they associate with Teddy. So there's that.
UPDATE: The "Wyatt" programming and storyline was merged with Dolores. Arnold did it and used it for his own elaborate suicide, pre-Bernard. I totally forgot that happened. See what I mean about this show?
Big crazy groundbreaking orgy scene filled with masses of body parts grinding and smushing into each other: Happened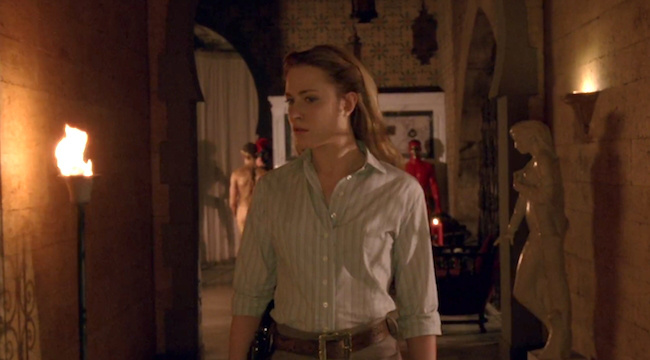 There was a lot of nudity in the first season of Westworld.
Revolution: Happening
Season one ended in chaos, with both the board murders and an all-out siege on the headquarters, led in part by the snake woman we discussed earlier. Just carnage everywhere, with real human blood and limbs strewn about. One assumes this is where season two picks up. One also assumes this would be a wild story to watch develop on social media in real life.
Michael Crichton, author of the books that Westworld and Jurassic Park are based on: Probably weird to go to an amusement park with
"Wow, Mike, isn't Disney World fun?"
"What if Mickey was a real human-sized mouse and not just a man in a costume?"
"Uh, what?"
"And what if he got fed up with being used for the pleasure of tourists?"
"I…"
"And what if he developed a taste for human blood and led his subjugated cohorts in a violent revolution?"
"Look. Mik-…"
"Did you ever consider that?"
"Well, I mean, now…"
"The entrails of the fanny-packed masses spilled about the Magic Kingdom as a rabid Goofy rips the monorail off its track and plunges a new set of terrified simpletons into a battle they never expected to fight."
"… I'm just gonna go on Splash Mountain again."