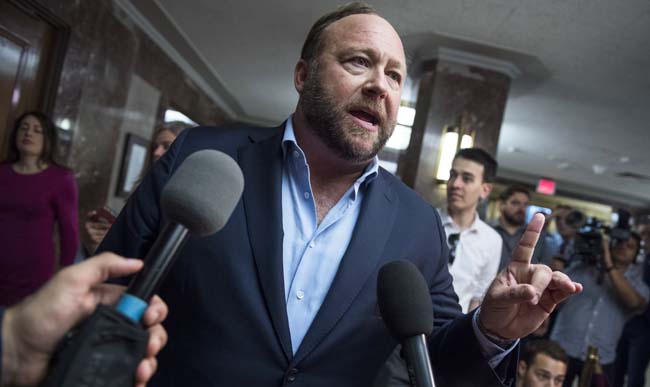 2018 was not a banner year for Alex Jones. The conspiracy theory peddling InfoWars host was booted from just about every tech platform possible, including YouTube, Apple, Facebook, Spotify, and even Twitter, bowing to user complaints. Jones has been guilty of spreading fake news for years now, including the bullying of Sandy hook families, and the backlash finally reached a fever pitch in the months after the 2016 election.
Without a platform, it was becoming increasingly difficult to access Jones' hate-mongering content — other than going right to the InfoWars website, of course.
That is, until this week. In what seems like a puzzling hold-my-beer decision, Roku has stepped up to the plate by launching an InfoWars channel on Monday, roughly six months after other tech giants made the move to ban him. The move became the subject of immediate scrutiny as many customers lashed out on Twitter, threatening to cancel the digital streaming player from their lives.
Roku has not responded to several media requests for comment, however lawyers for the Sandy Hook families issued the following statement on Tuesday:
"Roku's shocking decision to carry Infowars and provide a platform for Alex Jones is an insult to the memory of the 26 children and educators killed at Sandy Hook. Worse, it interferes with families' efforts to prevent people like Jones from profiting off innocent victims whose lives have been turned upside down by unspeakable loss. We call on Roku to realize this and immediately pull the program. Until then, the families will be switching to alternate streaming providers that know the difference between authentic – if provocative – opinions and a lying opportunist seeking to make money by any means possible. There is no amount of anticipated revenue that could possibly justify Roku's calculated decision."
Definitely not a good look for Roku. It seems inevitable that they'll backtrack and pull InfoWars off the platform, but the bad press is going to leave a stink.