You might remember the name Ashley Graham. Earlier this year, she became the first "plus-sized" model to appear in an ad for the Sports Illustrated Swimsuit edition. Graham has long been an advocate for women of any size, saying: "I think that you can be healthy at any size, and my goal is to help and educate women on that. It doesn't matter if you're a size 2 or 22, as long as you're taking care of your body, working out, and telling yourself, 'I love you,' instead of taking in the negativity of beauty standards."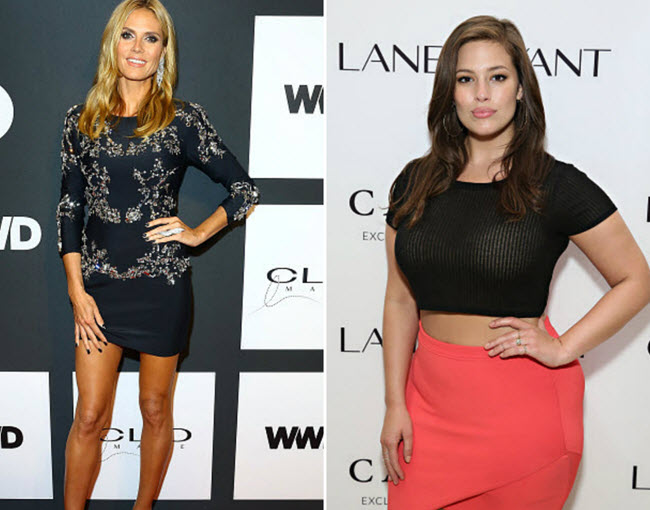 In a recent interview with the Coveteur, Graham talked about following in the footsteps of the world's most famous supermodels, most notably business and fashion icons Kathy Ireland and Heidi Klum.
And all this before we got to talking about designing lingerie for curvy women of all sizes, the moment she changed one person's life, and looking up to models like Kathy Ireland and Heidi Klum. "Those girls, I mean I've watched their careers and they have just blossomed into extraordinary and amazing things. I can't wait to be the curvier version of all of them."
At a TED Talk in April, Graham spoke about how people view her body. The opening sequence starts with Graham looking in the mirror addressing "back fat popping out of her bra." It was both amusing and bizarre, and a fascinating look at how women see themselves.


This was the aforementioned bikini ad that ran ahead of this year's SI cover.
Graham's career is on the verge of exploding. In 2012, she was named the full-figured model of the year. Since then, she's become wildly popular on social media, racking up 377,000 followers on Instagram and another 93,000 on her official Facebook page. She may never become a supermodel mogul like Kathy Ireland and Heidi Klum, but I, for one, wouldn't bet against her.