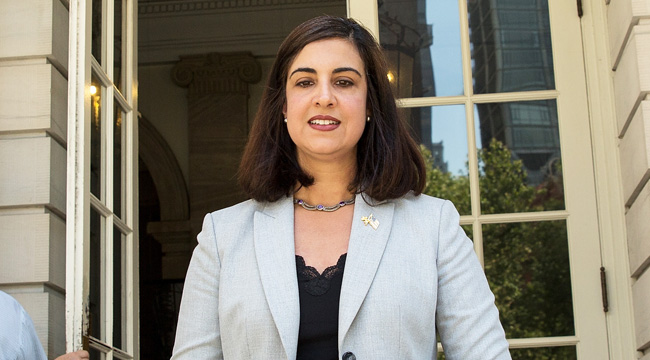 Plenty of people have piped up about their belief that removing Confederate monuments and other such statues will cause the U.S. to become woefully ignorant of history. But NYC mayoral candidate Nicole Malliotakis has already been operating on a dearth of accurate information about our nation's founding. After a few enraged Baltimoreans took a sledge hammer to a statue of Christopher Columbus last night, she tweeted, "Even Christopher Columbus, the founder of our nation, is under attack."
Twitter was helpfully eager to correct her. Some expressed surprise that Columbus founded our country, rather than other well-known figures.
There was plenty of tongue in cheek sarcasm to go around.
Others focused on the historic details that tend to get left out of the standard primary school text book.
The widespread removal of Confederate monuments, which initially gained traction this spring, has accelerated since the white supremacist violence in Charlottesville. Many people are advocating that the statues belong in museums. It's a reminder that enthusiasm for history isn't dead, and that statues can indeed continue to educate Americans, even NYC mayoral candidates.
(Via Baltimore Sun)