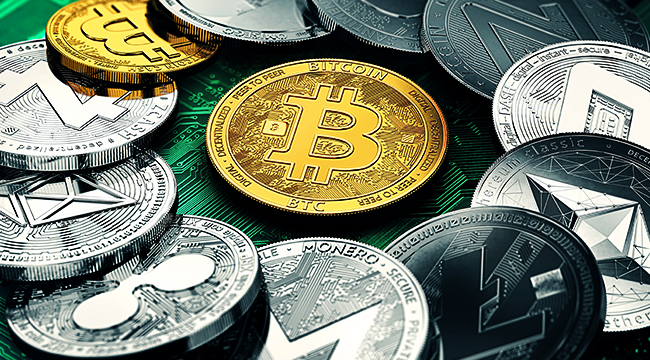 One month ago, the QuadrigaCX cryptocurrency exchange in Canada announced they couldn't repay most of their clients' $190 million [$250 million Canadian] in Bitcoin, Litecoin, and Ether cryptocurrency holdings because the only person who knew the password to their offline storage wallets was their 30-year-old founder, Gerald Cotten, who allegedly died last December. The exchange posted the announcement of the founder's death on Facebook a month after he reportedly died from "complications with Crohn's disease on December 9, 2018 while travelling in India, where he was opening an orphanage to provide a home and safe refuge for children in need." Since then, the Canadian government confirmed that a Canadian had died in India, but they didn't confirm that Cotten was the person who died.
Well, things just got weirder.
Conspiracy theories were already spreading, and they're not likely to slow down now that auditors from Ernst & Young have found that some of the storage wallets appear to have been nearly emptied eight months before Cotton's purported date of death.
The investigation is still in the preliminary stage, Ernst & Young said in a court report [.PDF file], so there's a chance the missing funds may be in another offline wallet they haven't found yet. At the moment, however, their court brief notes that the combined number of bitcoins in the wallets they know about ranged from zero aggregate balances at the end of some months to a peak of 2,776 bitcoin in total. That amount is almost 90 percent lower than the 26,500 bitcoin (US $92.3 million) Cotten's widow, Jennifer Robertson, told the Nova Scotia Supreme Court was stored on Cotten's encrypted laptop. That overwhelming majority of funds appears to have disappeared several months before QuadrigaCX told the court they couldn't decrypt Cotten's laptop and return their clients' funds.
We'll keep an eye on the ongoing investigation, and continue urging caution about putting too much trust in one exchange or one cryptocurrency, considering individual cryptocurrencies are vulnerable to attacks and entire crypto exchanges have been hacked or — in one case — have disappeared, leaving behind a website with only the word "penis" on it. There's certainly some irrational exuberance going around. Even the Honey Nut Cheerios bee is (not really) getting in on the action…
Sheesh, can't anyone be trusted?
(Via Gizmodo and Ernst & Young Inc.)