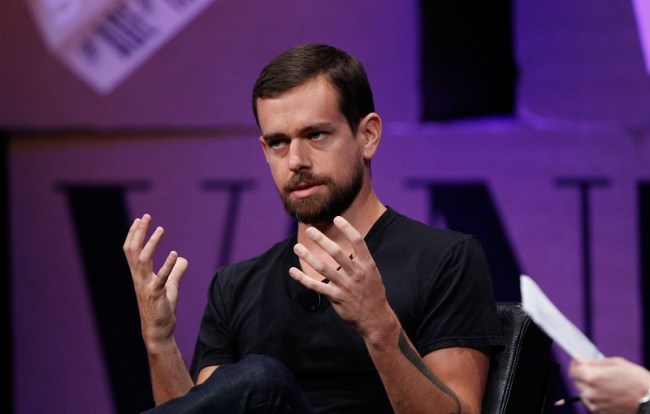 Jack Dorsey, the founder of Twitter, has been made a target of the terrorist group ISIS, along with Twitter's employees. The group uses social media including Twitter to spread their message and recruit followers, but since Twitter guidelines specifically disallow violent threats as shared content, accounts belonging to ISIS members have been removed. As one can imagine, ISIS isn't too happy about this and they've issued death threats to the people trying to stop them. Yesterday, a message was posted online outlining the threats and featured a graphic of Dorsey's face in crosshairs:
Translated, the threat reads:
"You started this failed war. We told you from the beginning it's not your war, but you didn't get it and kept closing our accounts on Twitter, but we always come back…For the 'individual jihadi' all over the world, target the Twitter company and its interests in any place, people, and buildings, and don't allow any one of the atheists to survive."
The threat was deemed serious enough to be investigated as real, according to CNET. Twitter employees were also the target of death threats from ISIS back in October for the same reason.