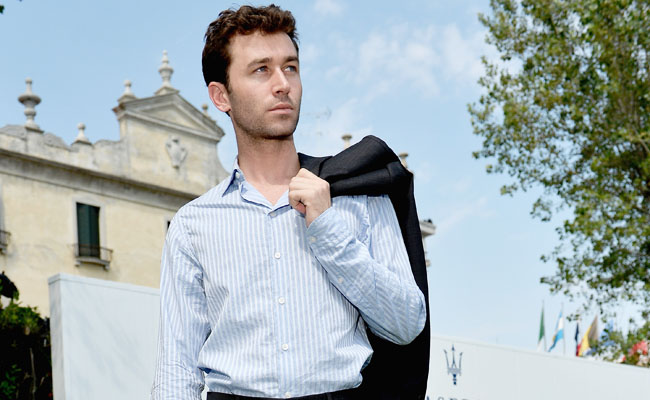 In late 2015, adult film actress Stoya dropped stunning allegations against fellow actor and ex-boyfriend James Deen, who she accused of sexual assault. More actresses soon came forward with claims of their own against Deen, who maintained silence on the matter for weeks before eventually stating that he was "completely baffled" by all of the accusations. Now, Variety reports that Deen has blocked distribution of a new documentary that discusses these allegations, and the film's director (Maria Demopoulos) has sued Deen for fraud and breach of fiduciary duty.
The film, which was slated to air on Showtime at an undetermined date, was commissioned by Deen and was close to completion around the time that Stoya dropped her allegations. Demopoulos' producer and Showtime both instructed that the film be re-edited to discuss the allegations, so Demopoulos interviewed multiple Deen accusers and Bret Easton Ellis (a defender of Deen), and the second version of the documentary appeared to screen well with Deen, until it didn't, so he shut it down:
The producers screened the second version for Deen on July 30, 2016. He had some requests for changes, but his overall reaction appeared to be positive, the suit alleges. However, three months later Deen appeared unannounced at the producer's Culver City office. The producer was out of state shooting a film, and Deen persuaded a production assistant to turn over a binder of signed releases, Demopoulos claims.

Deen also asked a post-production staffer for the footage from the film, but the staffer recognized him and refused, the suit states, and Deen then walked out with the binder. Without the original releases, Demopoulos says the film cannot be shown at film festivals or aired on Showtime.
Deen's actions in obtaining the signed releases (signed by interviewees, which are necessary for distribution rights) were, according to the suit, captured via security footage. However, he maintains that his Seven Sins production company can control distribution, and he refuses to relinquish the releases. Demopolous also claims that she was not paid for any additional work on the film's second version, and she seeks $150,000 in damages in court.
(Via Variety & Hollywood Reporter)