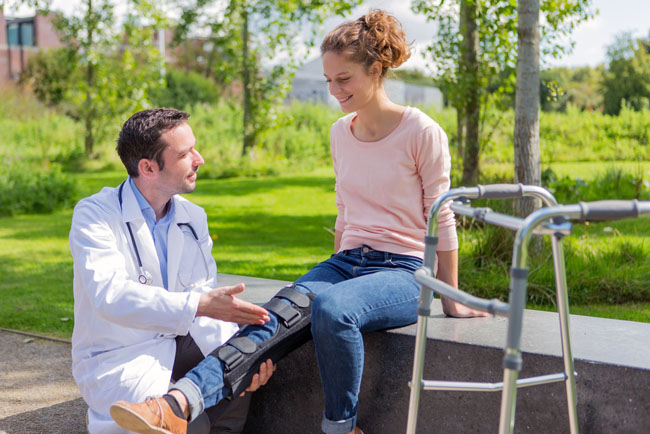 Medical science can make almost anything possible these days, especially if it pertains to the hair on your head or the private bits in your pants. The facts prove that doctors can make your dreams close to coming true via surgery and treatments, whether your dream is becoming a living Barbie doll, a clone of Kim Kardashian, or a model.
The latter is where this story lies. Alexandra Transer has wanted to be a model her entire life, but was told she was too short to do so. From Raw Story:
"I had tried to get into modelling school when I was 17 but was told by the director that because I had stopped growing the only way I would ever be the right height was if I grew leg extensions. So that's exactly what I decided to do. At first, my parents were really against it. My mum is only 5.2-foot and my dad 5.5-foot, so we are a family of shorties,"
Now at age 30, Transer has still not given up on her dreams and as you can infer from the quote above, she's taking some drastic steps. Not literal steps, of course, because her legs are broken.
Using the Ilizarov apparatus method, Transer is surgically fracturing her legs to reach a goal of six feet. Currently she's gained 2.5 inches in height to land at 5 foot 4 inches and she's waiting anxiously for me, taking care of some extra cosmetics in the meantime:
Transer's fractured bone began to grow together as she recovered. Meanwhile, she had to turn a screw on each cage four times a day, moving the healing fracture apart by approximately 0.10 centimeters a day. After nine months, Transer's legs grew a total of 2.3in.

"The first operation went really well, and in nine months I grew by 6cm. I am now planning two more operations in the next couple of years, and by 2018 I will be 6ft," Transer said. The 30-year-old, aware of her age, realizes she may be too old to model, but says, "I'll dye my hair blonde and at least I will look and feel like one."
I say sure, it's weird and all, but I'll give her credit for going through with it and keeping a positive attitude. Most folks of small stature are probably focusing more on their job cleaning sewer pipes or fixing amusement park rides. They'd never attempt something like this, so good for her. She's happy and no one is being hurt (I hope).
(Via Raw Story)