The original Jackass series that grew from the underground CKY video series may have only lasted two years, but it never really went away. We've had three and a half movies in its absence and a fourth Jackass movie — yes, there are still untested methods for hitting people in the balls — is slated for 2017. But what about when the gang of thrill-seeking misfits aren't abusing themselves on film?
Sadly, original Jackass member Ryan Dunn passed away after a car accident in 2011. But Johnny Knoxville and the rest of his Jackass crew have had their hands in a variety of projects over the years. So, in honor of Knoxville's recent 45th birthday, let's take a look at exactly what they've been up to.

Bam Margera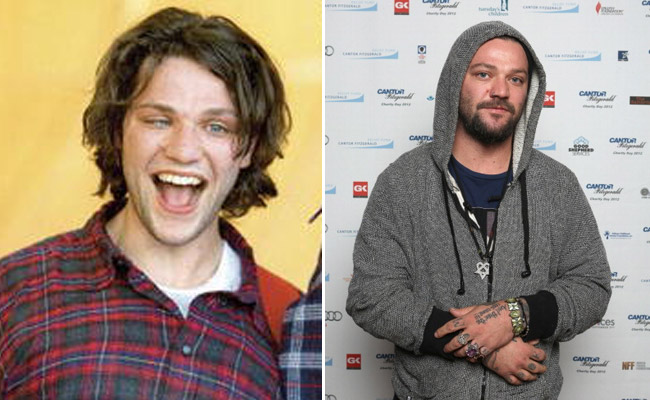 Next to the main star of Jackass, Johnny Knoxville, Bam Margera has probably had the greatest success at using the show as a career springboard. Margera had already carved out a name for himself before MTV came calling as a professional skateboarder riding for Element, but nothing pays the bills quite like shoving firecrackers down your pants on basic cable. One of Margera's trademark Jackass gags involved regularly tormenting his parents and girlfriend on the show, which later became the full-fledged series Viva La Bam and Bam's Unholy Union.
Since parting ways with MTV, Margera's stayed plenty busy, lending his talents to video games like Tony Hawk's Pro Skater 4 and Scarface: The World is Yours, as well as hosting a weekly radio show on Sirius Satellite Radio. Last year, Margera also announced the yet to be released documentary I Need Time To Stay Useless, focusing on his life in the wake of the death of his best friend, Ryan Dunn. Fans were given a trailer of the three years in the making documentary, but so far no official release has been announced.
Brandon DiCamillo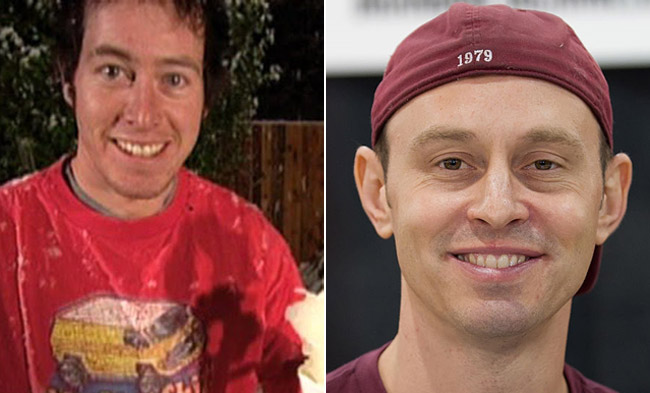 Founding member of the CKY crew and regular Jackass stuntman Brandon DiCamillo hasn't stayed in the limelight as much as his cohorts, but he's been involved in several Jackass-related projects. Besides popping up on his buddy Bam Margera's Viva La Bam, he took part in fellow Jackass player Chris Raab's 2008 sketch comedy short film, Hotdog Casserole. In 2011, DiCamillo released a series of prank phone call collections via iTunes under the name Gnarkall and has provided voice over work for Xbox games Trials HD and Trials Evolution. DiCamillo continues to work in sketch comedy and prank calls with his own company Roman Sausage and in 2014 married his longtime girlfriend.
Chris Pontius
Not satisfied with simply performing goofy stunts, Pontius teamed up with co-star Steve-O to give us the most bizarre and non-educational nature show ever with the Jackass spin-off Wildboyz. As far as projects unrelated to Jackass, Pontius has kept it pretty low-key, making cameos in Raising Hope in 2012 and Adult Swim's Loiter Squad in 2014. An avid surfer, Pontius resides in Florida and according to MTV's Twitter will be making a cameo on Rob Dyrdek's viral video stunt show Ridiculousness this week.
Steve-O
Steve-O subjected himself to arguably more pain than any other member of the Jackass gang, which allowed him to cultivate a rabid cult following. Known for his self-described "dumb tattoos," Steve-O did things like get a snakebite tattoo on his spin-off show, Wildboyz, before venturing into reality TV projects like Love Island and his own short-lived USA show, Dr. Steve-O. As a performer, Steve-O has really left no stone unturned in the world of entertainment, releasing hip-hop albums like "The Dumbest A**hole In Hip Hop", participating on Dancing With the Stars in 2009, and embarking on a stand-up comedy/variety tour called "Steve-O's Entirely Too Much Information Tour" in 2012.
The stuntman has, however, had his fair share of personal struggles with substance abuse and run-ins with the law over the years. A vegan and advocate for animal rights, Steve-O made national headlines last year after he climbed a construction crane in L.A. to protest SeaWorld. He was arrested and sentenced to 30 days of jail time, but is slated to reunite with his crew of misfits for Jackass 4 in 2017, and still makes regular appearances at comedy clubs.
Jason "Wee-Man" Acuna
Like his fellow Jackass star Bam Margera and Jackass director, Jeff Tremaine, Acuna came up through the skateboard industry as a professional skater as well as manager for industry rag Big Brother Magazine. It was this connection that led to the Italian-born skater and television personality's relationship with Johnny Knoxville and the rest of the Jackass guys. Following the end of Jackass, Acuna ventured into a number of entertainment projects, from appearing in NBC's Celebrity Circus in 2008 to host Fox Sports Net's action sports show 54321. In 2012, Acuna appeared in the title role of the direct-to-video holiday movie Elf-Man and in 2014 co-starred in the raunchy teen comedy Behaving Badly with Selena Gomez. These days, Acuna continues to be involved in the skateboard industry, representing Nullity Skateboards as well as an investor in the California taco chain Chronic Tacos.
Preston Lacy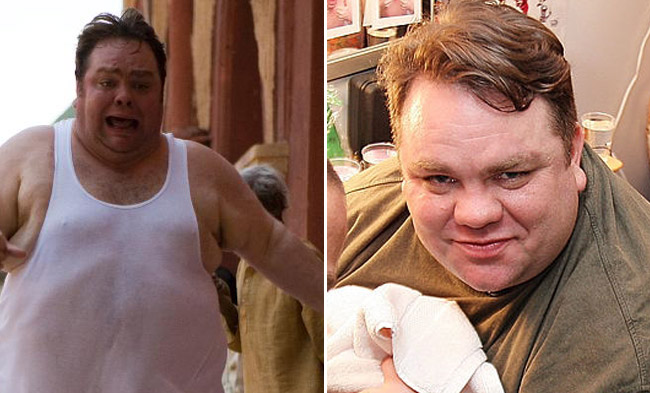 While Preston Lacy's onscreen role on Jackass often relied on poking fun at his weight, his chasing Wee Man became one of the show's most popular recurring gags. Lacy has kept perhaps the most private profile among his Jackass co-stars, working with National Lampoon on TV: The Movie in 2006, as well as taking cameo roles in TV movies A Holiday Heist in 2011 and the children's movie Up on a Wooftop in 2015. Lacy currently lives in Hollywood, and can regularly be found working out new material at comedy clubs when he's not on the road opening shows for his pal Steve-O.
Dave Englund
Both a former pro snowboarder and avid skater, Englund was well-known in the action sports industry prior to joining Jackass. The former editor of such action sports magazines as Skintight, Big Brother, and Snowboarder Magazine, Englund has made a few cameos in various non-Jackass-related projects over the years, but for the most part he's been enjoying life as a family man. The father of four lives in California with his wife and in May of last year celebrated the birth of his fourth child, Van Alexander England. Interesting side-note, from the looks of his Twitter account, he has a pretty sweet collection of vintage lunchboxes.
Jeff Tremaine
We didn't see a lot of Jeff Tremaine onscreen during Jackass, but rest assured he's been part of the group's nonsense since the beginning as a director on nearly every Jackass-related project. Johnny Knoxville revealed on Marc Maron's WTF podcast that he first came to know Tremaine when he pitched Big Brother Magazine, which Tremaine was editing for at the time, a stunt involving being shot while wearing a bulletproof vest. Aside from the various Jackass projects, Tremaine has worked as a director on two of episodes of ESPN's documentary series 30 for 30 and as an executive producer for Nitro Circus. From 2009-2015 he also produced MTV's Rob Dyrdek's Fantasy Factory for MTV and is currently working on WWE's Swerved. Should Jackass 4 happen next year, it's a probably a safe bet that we can expect Tremaine once again behind the camera to document the mayhem.
Johnny Knoxville
Normally getting smacked in the nards by various objects isn't a path to success, but it's served Jackass' star Johnny Knoxville incredibly well. Including three full-length Jackass movies as well as guest appearances in the various Jackass spin-offs, Knoxville has taken a lot of physical abuse over the years, but he's also proven himself to be a multitalented performer. The actor/stuntman has branched out into everything from summer blockbusters like Men in Black II and the Dukes of Hazzard to voice-over work in TV shows such as King of the Hill and 2014's revamp of Teenage Mutant Ninja Turtles.
In 2009, Knoxville's girlfriend gave birth to the couple's first child and they married a year later. While Knoxville's certainly dabbled in projects outside of the pranking nature, he's continually returned to his roots and in 2013 delivered his most popular project outside of Jackass with the raunchy prankster movie Bad Grandpa. 2015 saw the stuntman pay tribute to one of his childhood heroes Evel Knievel with the documentary Being Evel.
So, there you have it, even jackasses can grow up.