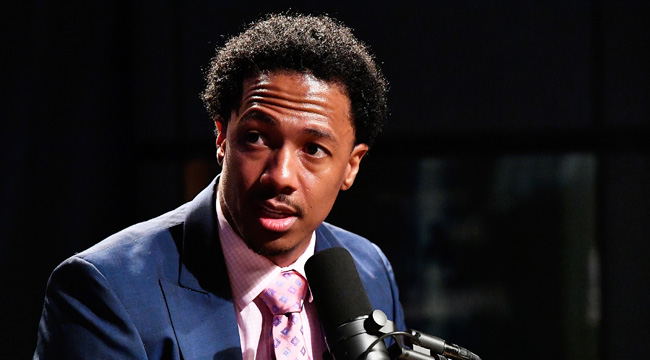 Kevin Hart has had his share of defenders in the wake of the Oscars scandal, which found him turning down the job of hosting next year's show after numerous old homophobic tweets were found on his timeline. One of those is Nick Cannon. The rapper, comedian, and actor took to Twitter, re-tweeting similar posts by a string of female comedians, including Sarah Silverman, Chelsea Handler, and Amy Schumer.
In the posts — Handler and Silverman's from 2010, Schumer's from 2012 — all three comics used the other f-word. It could be argued they were using it in a knowing way, as a parody of bigotry; Silverman made her name with self-aware offensive jokes that were meant to send up prejudice. But Cannon's point was to highlight what he saw was a double standard — although it's highly unlikely that any of three people he chose were going to be offered the gig Hart had to turn down.
Cannon later offered further elaboration. When called out by someone for his actions, Cannon confessed that he, too, has been tweeting "f*cked up s*it since Twitter started!"
So that cleared things up.
None of the comics Cannon singled out have yet commented on Cannon's tweets. Other people who have come to Hart's defense have been fellow comics Cedric the Entertainer and DL Hughley.