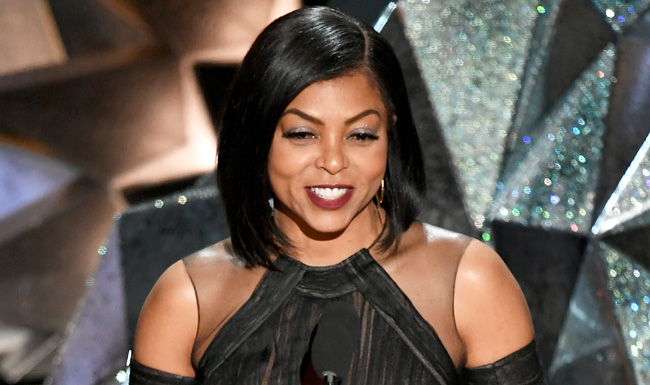 All eyes were on Ryan Seacrest at the 2018 Oscars red carpet, as E! made the controversial decision to keep their guy on Live from the Red Carpet coverage amid sexual misconduct allegations that made some stars plan to steer clear of the host. As such, the moment when Taraji P. Henson encountered Seacrest on the red carpet went insanely viral, as many jumped to the conclusion that the Hidden Figures star was shading him with the following exchange.
"The universe has a way of taking care of taking care of good people," said Henson, giving Seacrest a tap on the chin. "You know what I mean?" Suffice to say, the moment did not go unnoticed on Twitter.
The rumors only continued to spread when shortly after, when Henson encountered ABC's Wendi Mclendon-Covey and told her, "I'm great now that I'm in your company."
Sadly however, it seems as if everyone was a little too quick to read into her remarks, as Henson later told People that her comments were "misconstrued."
"I did it to keep his chin up. It's an awkward position to be in. He's been cleared but anyone can say anything," she says.

When asked point-blank whether she was supporting the E! host, Henson replied "absolutely."
Lest anyone think Henson was simply practicing a bit of diplomacy after the fact, Seacrest later tweeted that he had "nothing but love for his friend" and thanked her for hanging out with him on the red carpet. Likewise, an extended cut of the interview shows Henson embracing Seacrest at the end and telling him that she'd see him in New York.
Oh well. It was fun while it lasted, anyway.
(Via People)