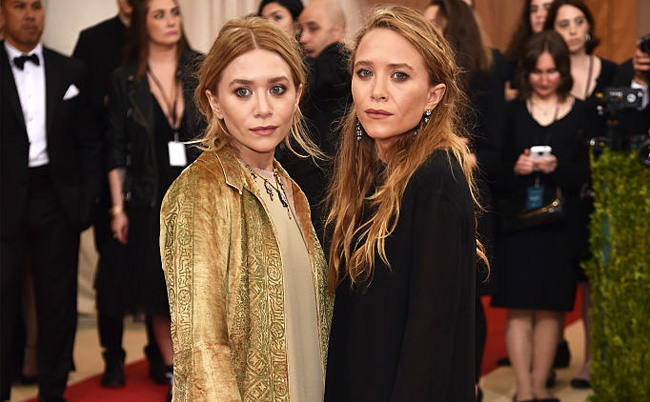 Mary-Kate Olsen and Ashley Olsen didn't make our roundup of fashion hits and misses from the 2016 Met Gala, because, well, they showed up looking like they always do: Mary-Kate in a floor-length black dress that makes her look like an ostracized witch from puritanical times and Ashley in a floor-length potato sack layered with a more sparkly potato sack. This could literally be their look at the biggest fashion event of the year or out for their morning coffee run. It does not matter.
Given the enthusiasm the former Full House darlings demonstrated for the theme of the evening, it should come as no surprise that the sisters weren't exactly the life of the party. Case in point, when Vogue set up an Instagram booth that allowed attendees to show off their hottest dance moves, this is what Mary-Kate and Ashley's contribution looked like:
Terrifying. To cleanse your brain of that nightmare fuel, here are some celebrities that took the Vogue booth, uh, a little less seriously.
Even Kim and Kanye had fun with it, for f*ck's sake!
(Via People)