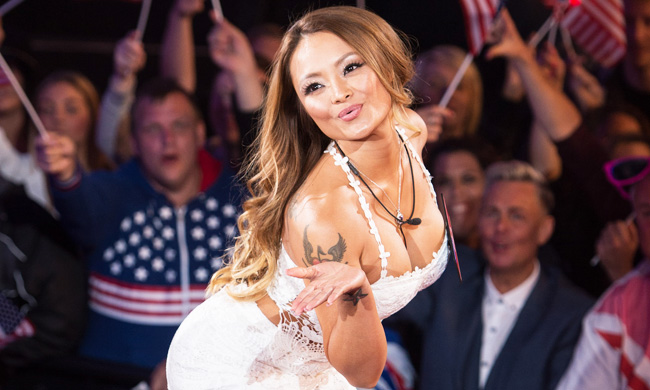 Last time we checked in with Tila Tequila, she had just gotten herself evicted from the Celebrity Big Brother UK house, where she had been a contestant, after a 2013 blog post surfaced that featured a photo of the former MySpace queen standing in front of Auschwitz wearing a Nazi armband. In the post, she called Hitler "a brilliant artist who was ahead of his time," claiming that she shared his same hopes and dreams.
With the topic of Baby Hitler trending last week, Ms. Tequila (who is a mother to a baby girl now, just FYI) thought it would be a good time to remind everyone of her former Hitler obsession. She accomplished this by posting a photo of her daughter Isabella with a Hitler mustache to Instagram to — I don't know — "make a point?" You be the judge:
https://instagram.com/p/9NZuCgwK1l/
This poor, poor kid has got, like, almost no shot, right? Thankfully, because Tila Tequila posts everything she does to social media, it shouldn't be difficult for child protective services to step in, if need be.