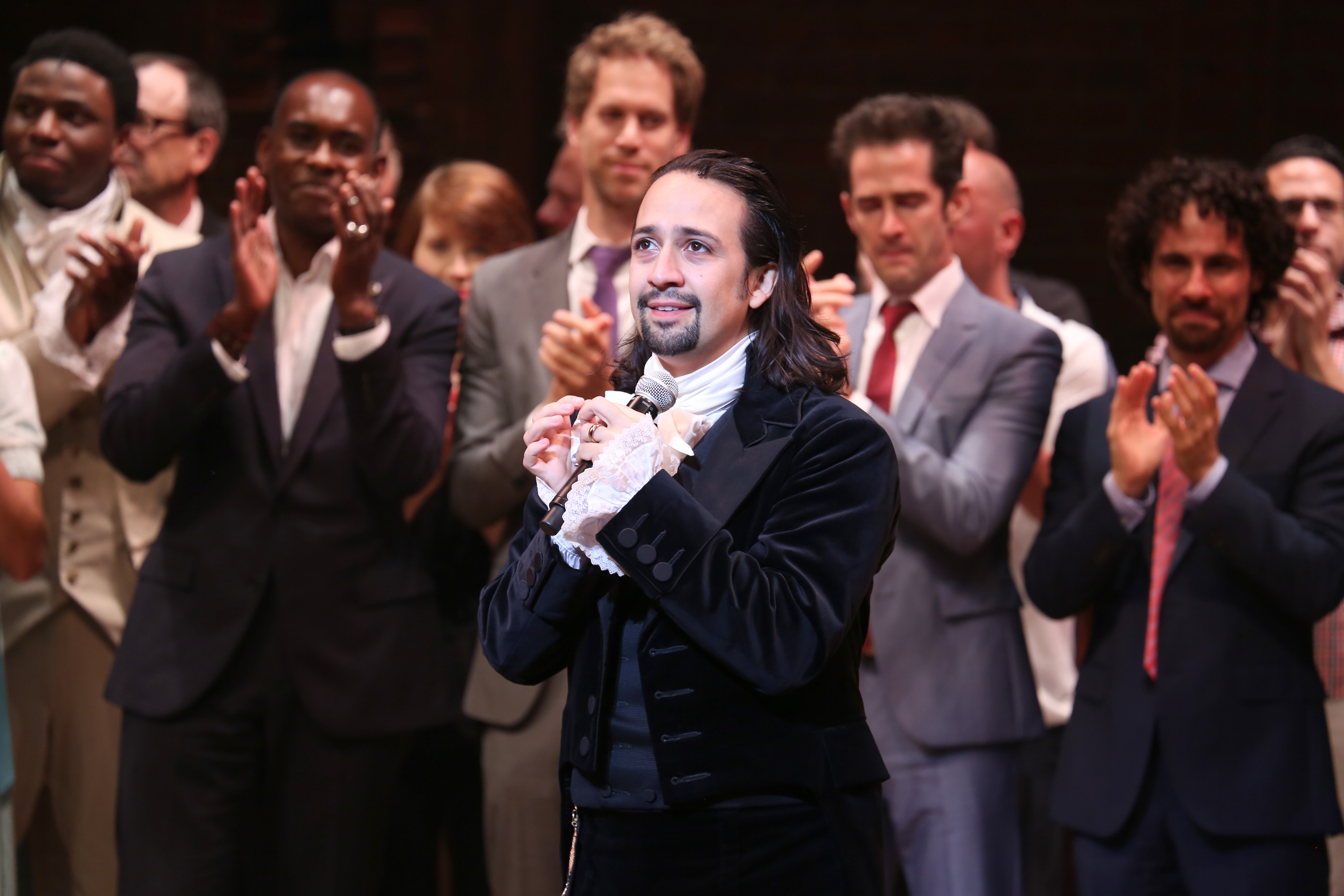 It makes perfect sense that the next big standoff between the political left and right would be Hamilton on Broadway. It's been brewing for months, ever since Lin Manuel Miranda's show opened to the kind of praise that beats you over the head until you submit. Then it was just a cultural backlash, with some refusing to take in the hip hop musical for a variety of reasons — one of the biggest being the people who wouldn't shut up about Hamilton. But now, thanks to Vice President-Elect Mike Pence and the night out that never ends, we've hit the point where Hamilton is a political issue.
Following Pence's eventful night and the lecture that accompanied it, President-Elect Donald Trump tweeted out his confusing feelings and demanded an apology from the cast for "harassing" his VP. Many responded with ridicule to his claims that the theater was a "safe space," but the end was nowhere in sight by that point. Trump supporters gave birth to the hashtag #BoycottHamilton in solidarity with their candidate and Pence, vowing the not see the musical or support it due to their lecturing ways.
This is all well and good because citizens should be allowed to protest and show their displeasure in a peaceful fashion. The problem with Boycotting Hamilton, though, becomes very clear with the comments that soon flooded in responding to the protest:
And then plenty of others made the same joke over and over:
If this was all to truly bury the news that Donald Trump settled the lawsuit over Trump University, it was a stroke of genius. That's doubtful given how rare it is to get into Hamilton, but who knows. People have created wild theories out of more moving parts than just the cast of Hamilton.
Who knows how long this boycott will last or if it has the staying power to stay together until the show hits the traveling circuit across the country. What it does represent is that the divisions we had before the election will continue on all fronts now that Trump is in the White House. It's only made worse now that Hamilton has become involved.