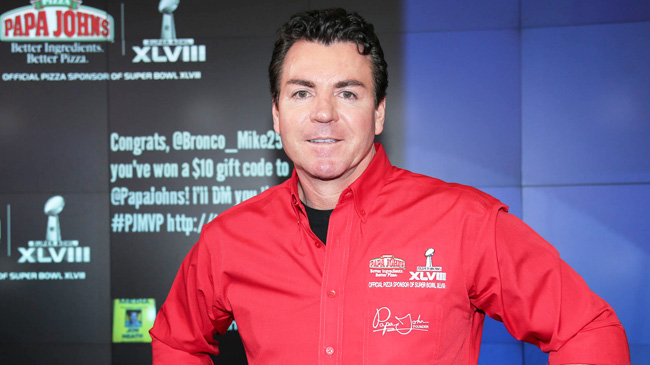 The response to Papa John's CEO John Schnatter's comments about the NFL and the national anthem protests has been mixed to say the least. The sides have fallen evenly on each side of the anthem debate we've seen in recent weeks — and the pizza debate that is always raging — becoming a major political issue thanks to the comments by President Trump towards the NFL and its owners. Now it could reach another, more despicable step, as Nazis and White Supremacists line up to make Papa John's their official pizza.
As Huffpost points out, the self-described "alt-right" wants to piggyback on Papa John's firm stance on the NFL controversy and are celebrating the comments from Schnatter through their typical channels:
"This is great," wrote columnist Adrian Sol at The Daily Stormer, which has served as a platform for racists to gripe about the NFL's racial makeup and their distaste for what the website has called the "Negro Felon League…

"This might be the first time ever in modern history that a major institution is going to be completely destroyed explicitly because of public outrage over their anti-White agenda," Sol wrote after noting the news that Papa John's was punishing the NFL for not cracking down on black dissent.

"Papa John: Official pizza of the alt-right?" Sol wondered.
As Huffpost adds, the Nazis and White Supremacists have put their support behind other companies following similar statements or actions that lined up with their views. This includes New Balance sneakers after its CEO made favorable comments about President Trump in reference to the Trans Pacific Partnership and Wendy's after the restaurant chain's Twitter account posted an image of Pepe The Frog with Wendy's pigtails. The Daily Stormer declared Wendy's "official burger of the Neo-Nazi Alt-Right movement" soon after.
The site reached out to Papa John's Senior PR Director Peter Collins for a comment on the Nazis tossing their support behind the brand, responding with shock and saying the company "didn't have any idea about it." They later emailed a statement condemning their new supporters:
"We condemn racism in all forms and any and all hate groups that support it. We do not want these individuals or groups to buy our pizza."
(Via Huffpost)