Lost in all of the drama of headbands and truly rotten fans in one of the greatest NBA Finals games in recent history are some of the massively clutch shots knocked down over the final periods of Game 6.
History will remember Ray Allen's three, but up until that point, Tony Parker's step-back three in LeBron's face to tie the game up with less than 1:30 to play was about to stand as "The Shot." He followed that bucket up with a steal on the other end and then a short jumper to out his guys up by two. Take into consideration the moment and what was on the line and you realize how sick this is: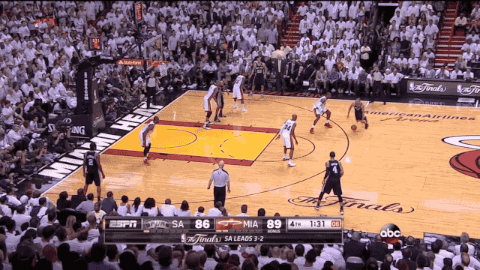 Follow Dime on Twitter at @DimeMag.
Become a fan of Dime Magazine on Facebook HERE.