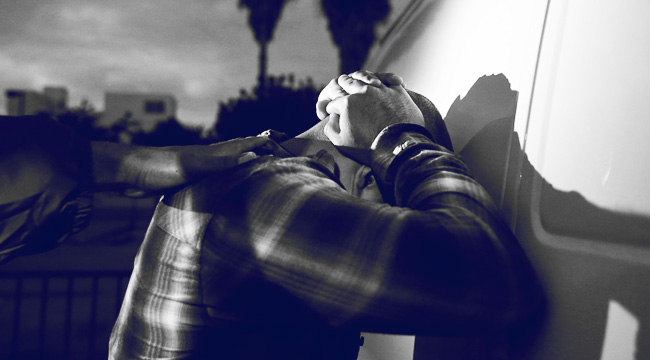 Guadalupe Garcia de Rayos' story has been oft-repeated over the last two weeks as a leading example of why some are terrified of the Trump administration's immigration policies. Rayos — a mother of two who lived in the U.S for 21 years after immigrating illegally from Mexico — had been visiting immigration officials annually since she was arrested in 2008 for using a fake social security number to gain employment. Beyond those check-ins, Rayos had spent three months in prison and three more months in an immigration detention center. In 2013, a court ruled that Rayos would be deported, but officials hadn't yet enforced the ruling since she wasn't a violent criminal.
On February 8, however, something changed. ICE agents apprehended Rayos during her meeting with officials and, within the course of 24 hours, sent her back to Mexico.
Another example can be found in the case of Daniel Ramirez Medina, who illegally entered the U.S. from Mexico with his family when he was 7. Medina avoided deportation and got a work permit under the Deferred Action for Children Arrivals act (DACA), which helps those brought into the country illegally. On February 10, however, Medina was caught up in a sweep. Officials accused him of gang affiliations, according to the Chicago Tribune, which detailed troubling allegations made by Medina's attorney with regard to tampering by officials. As of February 20, Medina, a young father, is still in custody.
Both Rayos and Medina's cases act as a reminder of how quickly the American dream can unravel for people who live in the seemingly shrinking gray area of a complex and immense system.
Here's a look at the system and the changes in approach that are having a big effect on enforcement and people's attitudes.
Prosecutorial Discretion
Deportation may seem like an open-and-shut process, but in reality, it can be rather complex.
Yes, if someone violates the rules of their visa or green card, they could be subjected to deportation, but some options have generally been available. People can be granted asylum if they feel they face danger in their home country, or if they get married to a U.S. citizen, they can apply for credentials to remain in the country. Prosecutorial discretion, which is a big part of the decision process, allows officials to, essentially, look the other way for a vast array of reasons. The DACA serves such a function.