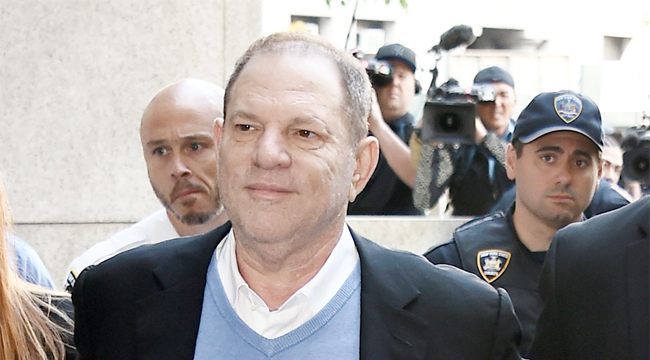 While Brian De Palma continues work on his Harvey Weinstein-inspired horror script, the man himself was back in court in Manhattan on Tuesday. The disgraced mogul faces three felony counts, including multiple rape and criminal sexual act charges. He was formally indicted by a grand jury after his smiling perp walk, and weeks later, it seems that nothing about this trial will go smoothly. Weinstein has pleaded not guilty on all charges, as reported by CNN.
Previously, Weinstein posted $1 million (of his total $10 million bond), which allowed his release from police custody. This led some of his accusers (of which there are dozens) to express disappointment over the handling of Weinstein's case and the inevitably slow wheels of justice while his machinery works to help him avoid conviction.
In addition, defense attorney Benamin Brafman has argued in court that his client "did not invent the casting couch in Hollywood." This previews the defense's framing of the alleged incidents as mere "bad behavior" rather than a crime, although these verbal gymnastics are unlikely to prevail in the #MeToo era, which recently claimed its first legal victory with the conviction of Bill Cosby during his recent sexual assault retrial.
(Via CNN)