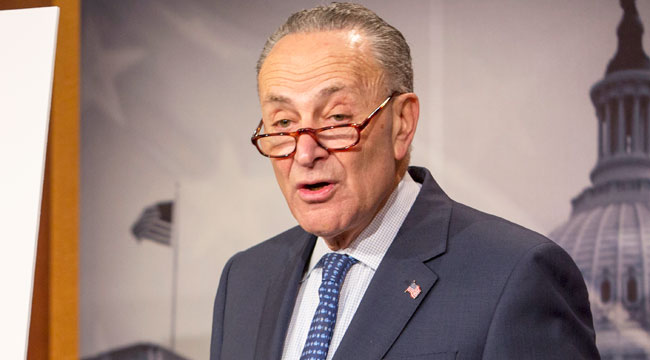 Despite the GOP's support of Roy Moore falling through last night, the House and Senate wasted no time in reaching an agreement on a new version of the tax bill after the Senate passed its version in early December. The goal is to have something passed by the end of the year. In addition to debating exactly what details from each previous version of the bill were to be included in the latest draft, there's also some disagreement over whether the House and Senate will wait on the newly-elected Doug Jones to take his seat before proceeding.
Senate Minority Leader Chuck Schumer is advocating for Jones to get to to vote on the tax bill. But Republicans might not be so keen on including him considering that he beat Roy Moore, whose vote many in the GOP were counting on to get the tax bill passed.
There's more urgency now than ever to get the tax overhaul in place before the midterm elections start to gear up in 2018. That's because Jones' victory was not only a blow to Republican hopes for the tax bill, it's also a warning that more states could flip Democrat next year, costing Republicans the slim majority that has eased the passage of much of Trump's agenda this year.
Once Jones is sworn in, the Senate will be balanced narrowly at 51-49 seats in the Republicans' favor. That's not completely bad news for the tax bill, except there is no guarantee ever single Republican will be on board with the compromised version. Wisconsin Senator Ron Johnson and Maine Senator Susan Collins are both on the right side of the aisle and have reserved their support for the bill until they can see what exactly it contains. Chairman Orin Hatch of Utah proclaimed "I think we have a deal," but didn't specify what provisions the House and Senate were able to agree upon. More details may come out once the President makes a speech regarding the bill's progress on Wednesday.
(Via CNBC)