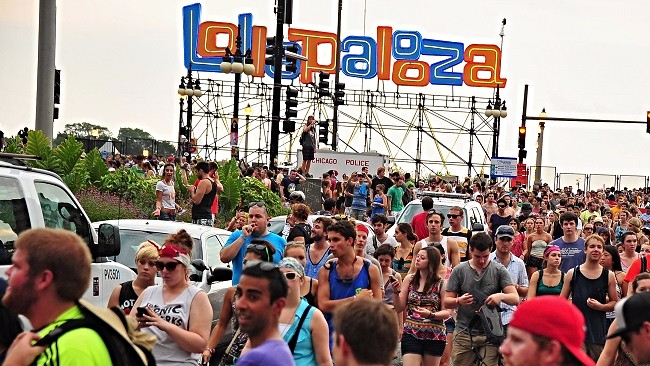 As more reports surface regarding Las Vegas shooting suspect Stephen Paddock, so too do stories claiming he may have targeted other music festivals. The most recent indicates Paddock booked several rooms at a hotel in Chicago in early August, mere days before the Lollapalooza festival kicked off with performances by Chance the Rapper and Lorde. Originally reported by TMZ and subsequently confirmed by USA Today, law enforcement officials familiar with the investigation revealed Paddock may have been planning to commit a heinous act of mass murder at Lollapalooza, which occurred in Chicago's Grant Park.
Per USA Today's story, the suspect booked a room at the Blackstone Hotel for August 1st, just two days before the official start of the festival. He booked a second room for August 3rd, and both rooms were slated for a checkout day of August 6th. Officials didn't reveal if Paddock had ever actually used the rooms, though they did confirm they would have provided him with an unimpeded vantage of Grant Park, located immediately to the west of the hotel.
"We are aware of the media reports and have been in communication with our federal partners," read a statement by the Chicago Police Department. "As you saw earlier this week the city conducts extensive public safety planning and training around major events, in close coordination with our law enforcement partners, to ensure public safety." In addition to Chance and Lorde, the massive festival featured performances by Run the Jewels, Arcade Fire and more. President Obama's daughter, Malia Obama (and several U.S. Secret Service agents) were also in attendance.