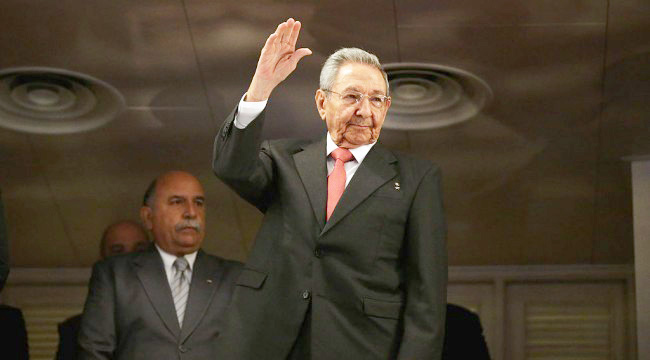 In 2006, Fidel Castro shocked the world by stepping down as President of Cuba and picking his brother Raul as his successor. Now, after more than a decade in charge and after some of the biggest changes in Cuba's history, Raul Castro is expected to step down and hand over leadership to the first non-Castro since the country's Communist revolution in the 1950s.
During his time in power, Raul Castro allowed for a small private sector to start in Cuba and also reopened diplomatic relations with the United States, which had attempted to topple his brother's government a number of times.
His handpicked successor, Miguel Díaz-Canel Bermúdez, 57, is a Communist Party loyalist who was born a year after Fidel Castro claimed power in Cuba. His rise ushers in a new generation of Cubans whose only firsthand experience with the revolution has been its aftermath — the early era of plenty, the periods of economic privation after the demise of the Soviet Union, and the fleeting détente in recent years with the United States, its Cold War foe.
For those outside of Cuba, not much is known about Diaz-Canel who previously served as a provincial leader and the minister of higher education — but he, unlike previous heir apparents, never fell out of favor with the Castro brothers. How this will effect the already shaky relationship with President Trump remains unclear.
(Via New York Times)