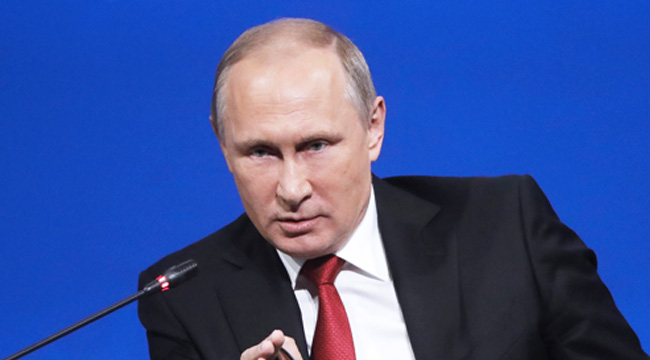 The poisoning of ex-Russian spy Sergei Skripal and his daughter, Yulia, has now jumped from a diplomatic crisis into volatile territory. Following an investigation, British Prime Minister Theresa May accused Russia of attempting to murder Skripal while expelling 23 Russian diplomats. Moscow has, likewise, decided to expel dozens of U.K. diplomats while denying the accusations, which has led British Secretary of State Boris Johnson to declare, "They want to simultaneously deny it and at the same time to glory in it." The Kremlin's reply? That Britain has gone "completely insane" with its accusations against Russia.
Kremlin spokesperson Maria Zakharova accused Britain of being uncooperative and warned that retaliatory measures were in progress. Via Reuters:
"In connection with the introduction by Britain of unfriendly steps towards Russia, we plan to introduce reciprocal steps, without doubt … They are currently being worked on and will be adopted in the near future. We are extremely concerned by what happened a few days ago on British territory, we view with great concern all information we are receiving about the use of chemical weapons on British territory."
Meanwhile, France is asking for firm proof of Russia's involvement in the poisoning before taking action, but Trump's lukewarm agreement with the U.K. has been (surprisingly) amped up by the White House, which calls the chemical attack "aborrent." Likewise, U.S. Ambassador to the U.N. Nikki Haley has slammed Russia over the attack and has demanded an "immediate concrete" response. Here come the sanctions….
(Via Reuters, BBC, CNN, The Hill & Australian Broadcast Corporation)