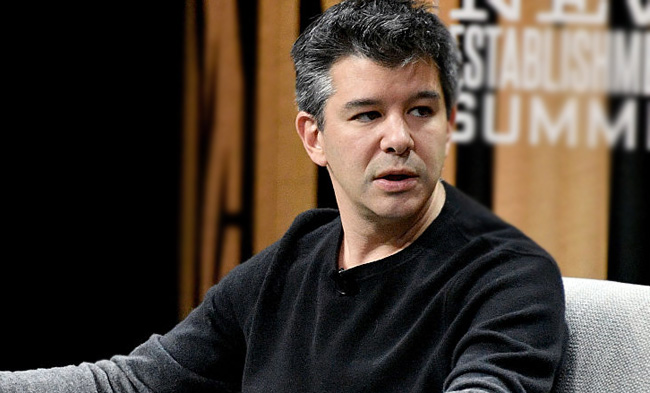 After increased pressure from investors and shareholders on Tuesday, Uber founder and CEO Travis Kalanick has stepped down from the company. According to The New York Times, investors revolted against Kalanick and asked for the founder to announce his resignation immediately. This comes after earlier reports that Kalanick would be taking a leave of absence from the company and that his role was in jeopardy:
Earlier on Tuesday, five of Uber's major investors demanded that the chief executive resign immediately. The investors included one of Uber's biggest shareholders, the venture capital firm Benchmark, which has one of its partners, Bill Gurley, on Uber's board. The investors made their demand for Mr. Kalanick to resign in a letter delivered to the chief executive while he was in Chicago, said the people with knowledge of the situation.

In the letter, titled "Moving Uber Forward" and obtained by The New York Times, the investors wrote to Mr. Kalanick that he must immediately leave and that the company needed a change in leadership. Mr. Kalanick, 40, consulted with at least one Uber board member and after hours of discussions with some of the investors, he agreed to step down. He will remain on Uber's board of directors.
The end of Kalanick's tenure at the head of the company follows a controversial period for the ride-sharer concerning its practices in public and behind closed doors. Uber seemed to step into gaffe after gaffe, with Kalanick caught on video berating a driver over the companies wages and laying out rules for employee sex in a 2013 memo that resurfaced in the midst of the company's sexual harassment scandal. The company also faced backlash over pricing via the #DeleteUber campaign that led to 500,000 people removing the app in just one week.
On top of everything, Kalanick was still dealing with the loss of his mother in May following a tragic boating accident. Kalanick referenced the difficulty of this period in his statement accepting the requests of investors according to the New York Times:
"I love Uber more than anything in the world and at this difficult moment in my personal life I have accepted the investors request to step aside so that Uber can go back to building rather than be distracted with another fight,"
Kalanick will still hold a controlling vote share in the company, but his exit raises a lot of questions about the future direction of the company and how it will move past the scandal and practices that he has watched over since its inception.
(Via The New York Times)