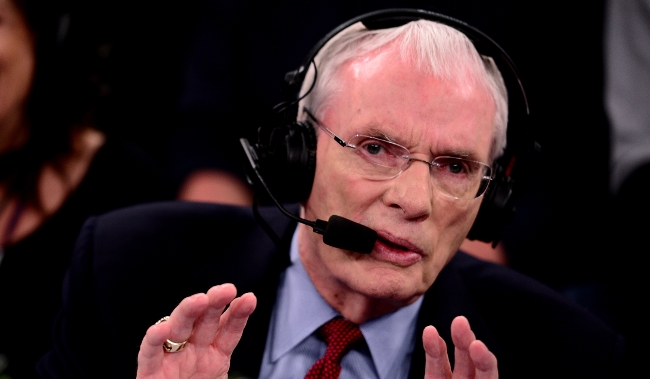 While ABC gets the opportunity to broadcast NBA Finals games on television for Disney, ESPN is still afforded the chance to broadcast games on the radio with the team of Marc Kestecher, Hubie Brown, and Ramona Shelburne. But unfortunately for radio listeners, the most beloved part of that trio will be sidelined during Game 4 of the Finals due to a pregame knock.
According to reports from folks in Cleveland, Brown hurt his knee before the game tipped off and had to be taken off the floor via a wheelchair.
It's brutal news for hoops fans, as Brown has been a fixture in the announce booth for years, providing insight and analysis that is as smart as it is unique. While the extent of the injury is to be determined, a statement from ESPN to Dime indicates that Brown hopes to return for the next game if the Cleveland Cavaliers win on Friday night.
"Hubie was injured when he bumped his knee on a table during pregame," the statement read. "He's in good spirits and being treated by the medical staff on site. He hopes to return to the ESPN Radio booth if there is a Game 5."
If extending this series and, perhaps, the LeBron James era in Cleveland isn't enough of an incentive for the Cavaliers to win Game 4, hopefully they get a little added motivation in the form of making sure Brown calls at least one more game this season.