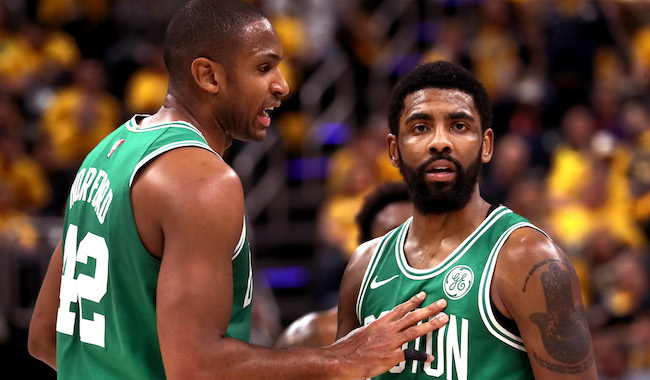 An unexpected point in the Boston Celtics' chaotic offseason came on Tuesday morning, when it was announced that Al Horford would not opt into the final year of his contract and hit free agency. The assumption was that Horford would work out a new deal with the Celtics that traded annual salary for more years going forward.
While he does plan on working out a longterm deal, it appears that his future is not in Boston. Steve Bulpett of the Boston Herald dropped a bombshell on Tuesday night when he reported that Horford plans on signing a four-year deal with a team that is not the Celtics.
The report was eventually confirmed by Adrian Wojnarowski of ESPN, who says the two sides can't close the sizable gap they're facing in negotiations.

This is obviously gigantic news for the Celtics, as rumors in recent days have indicated that Kyrie Irving will leave the team, potentially to head to the Brooklyn Nets. In fact, Shams Charania of Yahoo Sports reports that Boston is prepared for both of their stars to leave in free agency this summer, with the Nets as the likely landing spot for Irving.
It's a stunning turn of events for Boston, as Irving announced his intention to re-sign before the season and Horford leaving the team comes out of left field. There's still plenty of talent on the team's roster, but it certainly seems like the Celtics will look drastically different when the 2019-20 season tips off.