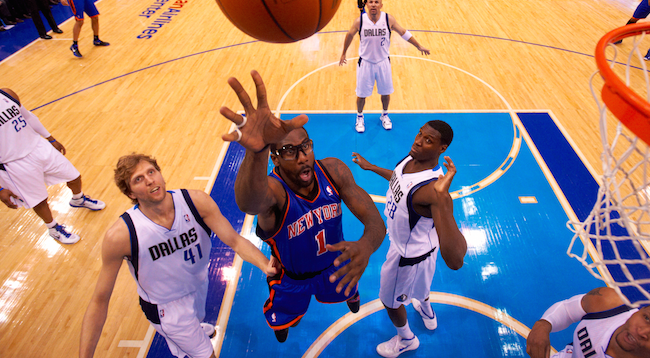 It's been four years since Amar'e Stoudemire was named an NBA All-Star. However, the new Miami Heat big man believes he's not that far off from returning to that form, even though he's been hampered by injuries ever since that final All-Star appearance. In a story from the Associated Press, the 33-year-old and six-time All-Star believes the new scene in Miami with the help of president Pat Riley and coach Erik Spoelstra will help prolong his career.
"Just four years ago I was an MVP candidate and an All-Star," Stoudemire said. "I feel like I can still get back to that All-Star level of play. If I can achieve that, then that's going to help the team in its entirety. … I will accept whatever the role is."
That's yet to be defined with Chris Bosh, Hassan Whiteside, Chris Anderson and Udonis Haslem still on the roster. Stoudemire's optimism is admirable, but the AP notes an indisputable fact: Stoudemire's played in 200 out of 312 possible games over the past four seasons. He's coming off a brief stint with the Dallas Mavericks in which he played 23 games. Stoudemire hasn't come close to averaging more than 30 minutes a game in the last four years and his points per game total has been steadily on the decline, too.
If Stoudemire is asked to be a supporting role player again, then the whole All-Star conversation becomes null. But if he can stay healthy and be a solid contributor for Miami, then the phrase "all-star level of play" can have a more liberal interpretation.