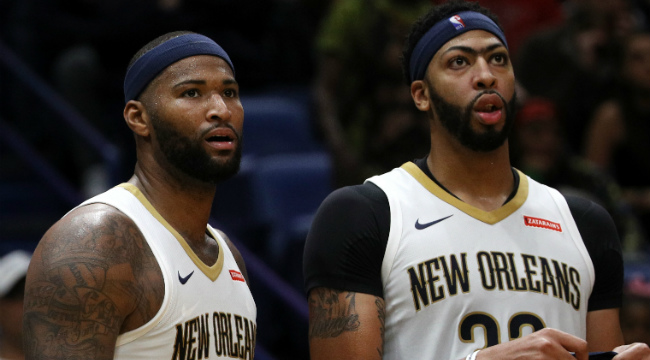 It's still hard to believe that DeMarcus Cousins is on the Golden State Warriors. It's not that he was expected to return to the New Orleans Pelicans or anything, but rather, it's remarkable that a basketball team that was already the best in the league was able to add the best center on Earth, even if Cousins will have to work his way back from a ruptured Achilles.
The move caught the basketball world by surprise, whether you're a fan of the game or you're Anthony Davis. The Pelicans' star appeared on CBS Sports' Reiter's Block and was asked about the circumstances under which he learned Cousins was headed westward, and as it turns out, he found out the way most of us found out.
"I found out through my TV, actually," Davis said. "It happened, and I was watching on my TV, and I just saw it pop up."
Davis went onto say that while he was shocked, he understood that Cousins was doing the best thing for his career and his family. He also went on to say that he's happy for Cousins before throwing out a lighthearted challenge to his friend.
"We'll be seeing them down the road," Davis said. "Now he just has to guard me instead of us playing with each other."