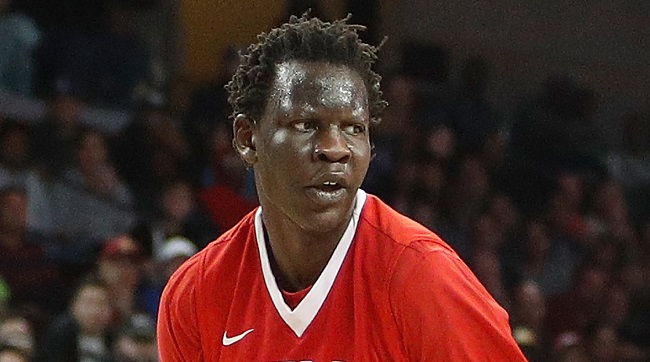 The hype train is already revving up when it comes to uber-prospect Bol Bol, and that makes a ton of sense. The son of former NBA center Manute Bol has already drawn rave reviews from college coaches like John Calipari and Danny Manning but, on Monday, word broke that the coach that will be the most pleased with Bol will be Oregon's Dana Altman, as the high school senior is reportedly headed to Eugene for what will likely be a brief college career.
Bol's commitment came in elaborate fashion on The Players' Tribune and this has wide-ranging ramifications. For starters, Oregon is a top-tier program in the college basketball world and, after an exodus last year that included NBA players Jordan Bell, Dillon Brooks and Tyler Dorsey, the cupboard is refilling again for the Ducks.

Beyond that, though, Bol is universally seen as a top-five high school prospect in the country and that translates to immense ceiling for the 2019 NBA Draft. The 7'1, 225-pound big man from Findlay Prep in Las Vegas presents a diverse and impressive skill set to go along with all-world length and Bol has the tools to become a fantastic NBA player if everything comes together.
The 2019 draft may seem to be off in the distance but Bol Bol deserves immediate attention and the easiest way to see him play will apparently be in Eugene next season.