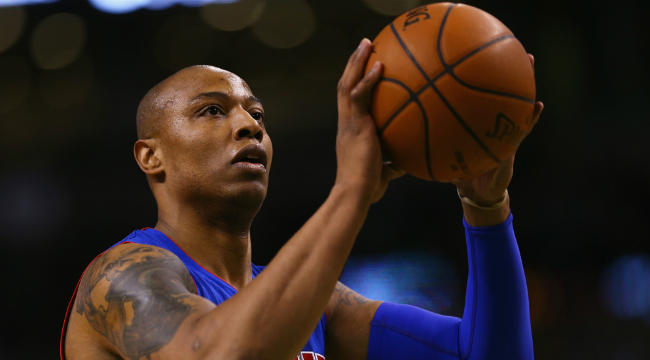 Caron Butler is entering year 14 in the NBA (on his ninth team!), and he's one of the more compelling personalities in the game. He grew up destitute and had to sell drugs as a kid, but still made it to national prominence with UConn and the NBA. Butler's got an autobiography out, and while he was promoting it over at For The Win, he dropped a crazy tidbit about his Mountain Dew addiction.
Apparently, Caron used to drink a two-liter bottle of Mountain Dew a day, which is a whole lot of chemically-treated sugar bubbles. He's been teased mercilessly for his habit by more health-conscious teammates, but none of them got through to him — not even Kobe Bryant:
Butler said he tried to hide his habit when he played with Kobe Bryant, who is well known for keeping his teammates' diets in check. "He'd just shake his head," Butler said.

So when he was on the Lakers, Butler went to extreme lengths to avoid Bryant see him drinking the soda, especially on the bus. "I'd try to slide it under the chair or something," he said.

"Guys knew I needed help. I still do. That's like the battle I can't get away from. I can get away from the streets, I can get away from all of these different things," he added. "I can't get away from Mountain Dew."
If you need one example of how crazy the human experience is, it might just be Caron Butler overcoming crazy levels of adversity, like being locked up in solitary confinement at age 14, but not being able to stop drinking Mountain Dew. The brain is a strange thing, especially Caron Butler's brain.
(Via FTW)