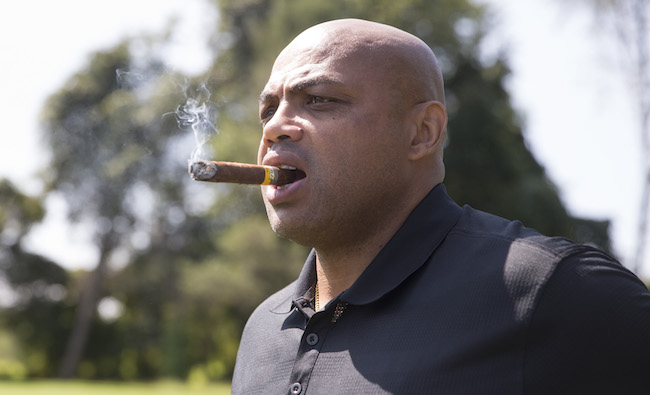 Charles Barkley is returning to the Saturday Night Live stage in two weeks in what will be at worst a must-see disaster and at best phenomenal television.
Saturday Night Live confirmed Barkley's appearance on Tuesday as they announced the first three hosts and musical acts for the month of March. Barkley will be joined by the Migos on March 3, while Sterling K. Brown hosts March 10 with James Bay performing and SNL legend Bill Hader returns on March 17 along with Arcade Fire.

Barkley isn't a stranger to the SNL stage, having hosted three times previously in 1993, 2010 and 2012. Barkley's first appearance as host in 1993 produced an all-time image of him standing next to musical guest Nirvana.

While it's been six years since Barkley last hosted Saturday Night Live, he's been impersonated plenty of times by Kenan Thompson. Thompson regularly reprises his role as the NBA Hall of Famer and Inside the NBA analyst for a variety of sketches. Just a couple months ago the SNL crew, along with Kevin Hart, did an Inside the NBA sketch with Hart as Shaq and Thompson as Barkley.
You can be almost assured that Thompson's Barkley will appear alongside Chuck on March 3 in some capacity — in 2012, Barkley went as Shaq on an Inside the NBA sketch with Thompson playing Barkley on set with Charles.