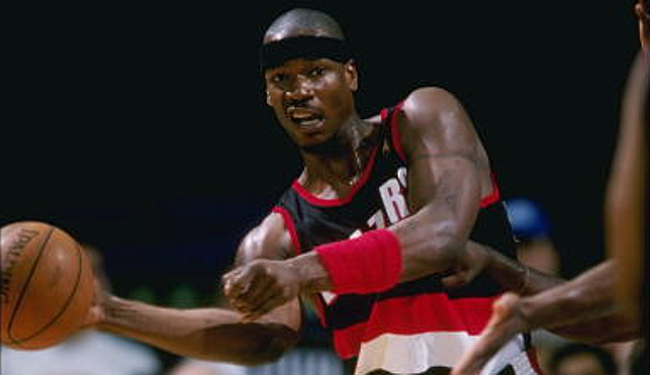 Last Thursday, Cliff Robinson's family announced that the long-time Blazers legend had been admitted to a Portland-area hospital but did not offer any further details about the nature of his illness. On Tuesday, they released another statement via the organization explaining that the 50-year-old Robinson had suffered a brain hemorrhage and was still being treated at Providence St. Vincent Medical Center.
"I want Trail Blazers fans and friends to know I'm doing well and in the process of getting better. My family and I appreciate the prayers and well-wishes for my recovery. I had an unfortunate incident with a minor brain hemorrhage which means I'll be in rehabilitation for a while. But I'm excited about trying to get past this speed bump. I'm improving every day."
At 6'10, Robinson was ahead of his time as a prototypical stretch-four who could light it up from behind the arc and actually held the record for most three-pointers made for someone of his height before Dirk Nowitzki came along.
Robinson spent his first eight seasons with the Blazers, where he won the Sixth Man of the Year award in 1993 and was named an All-Star the following season. He embarked on a journeyman's career after leaving Portland in 1997, suiting up for the Suns, Pistons, Warriors, and Nets before retiring in 2007.
(NBA.com)