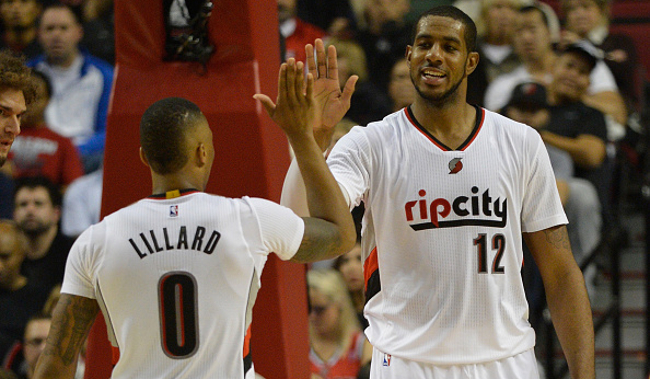 After the Portland Trail Blazers acquired Jusuf Nurkic from Denver at the trade deadline last February, his all-around stellar play inspired optimism that he could be the missing piece that transforms Rip City into a Western Conference powerhouse.
At just 23, Nurkic already has the polished game of player well beyond his years, which makes it even scarier to think how much room he still has to grow.
Superstar teammate Damian Lillard is dedicated to nurturing that growth, in no small measure because he believes mentoring from an older, more established player would've benefit him tremendously during his early years in the league.
"It is different. It is different. I just feel like – it's gonna sound crazy – but it's almost what I wish I had with LaMarcus. I wish it was more of a brotherhood, more of a line of communication, me as a young player and him being an All-Star."
Though there was never any outward animosity between Lillard and Aldridge during their time together, after Aldridge signed with the Spurs in 2015, it eventually came to light that Aldridge wasn't comfortable sharing the spotlight with Lillard once he emerged as an All-Star caliber player and grew increasingly resentful with all the attention he garnered.
Lillard, for his part, has already handled things much differently in the midst of C.J. McCollum's rise and plans to do the same with Nurkic. That kind of unity and support among the Blazers' three best players could be a catalyst for greater things to come.