*Click on the bolded team names for a detailed post on the the information to follow.
The Hawks played arguably the most beautiful brand of basketball in the league last season. Whether or not they reach it in 2015-16 will be complicated by the loss of DeMarre Carroll.
Brad Stevens' team is stocked with a unique blend of young talent and proven veterans, while Danny Ainge has been hoarding draft picks for years. Could Boston be the perfect place for a superstar?
Some people, believe it or not, still appreciate Joe Johnson, but that doesn't mean the Nets' long-cloudy future looks any brighter.
The injury to Michael Kidd-Gilchrist might have ruined the Hornets' season before it started. Al Jefferson, though, will bully, pump-fake, and drop-step his way to points regardless.
The Fred Hoiberg era has begun in Chicago, and it's one marked by many, many changes to the Bulls' long-time status quo – including the demotion of a seemingly healthy Joakim Noah.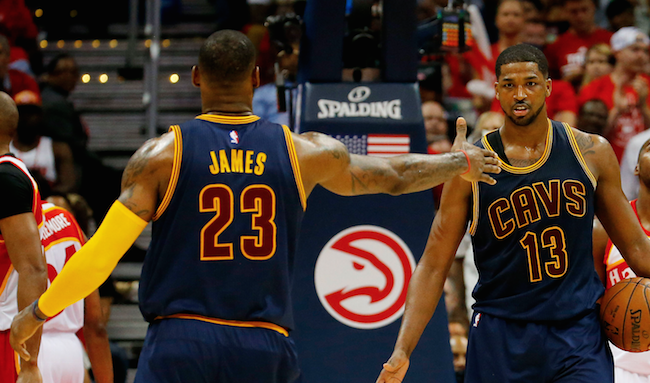 Seriously, LeBron James is firmly on the downside of his career. And what if paying Tristan Thompson $82 million really could be what helps The King finally bring Cleveland a title?
The Mavericks gave Wesley Matthews, who's seven months removed from tearing his achilles, a four-year, $70 million contract. Is he worth it? It might depend on whether or not Deron Williams can be the ball-screen maestro with Dirk Nowitzki that the departed Monta Ellis was.
Out with the old, in with the new: Coach Mike Malone and rookie point guard Emmanuel Mudiay might finally have Denver back on the right track.
The Pistons have a pair of young point guards on the roster. Can they play together? Either way, the departure of Greg Monroe will help both players and Andre Drummond become more comfortable in Stan Van Gundy's offensive scheme.
They're freakin' champs! But will the Disease of More afflict Steph Curry and company? If not, opposing teams better not try to match Golden State small for small.
Arguably the most talented roster in the league just added Ty Lawson. And after the injury bug bit so frequently last season, Houston is due for a much healthier campaign – and could reap immense benefits of that good fortune.
Paul George isn't only back, but he's playing a new position. Is his move to power forward a good thing? It will have a sweeping effect on both ends of the floor regardless.
There are a lot of personalities in the Lob City locker room, and that's not the only place internal turmoil could rear its ugly head. But with an ultra-talented roster led by an evolved Blake Griffin, will it even matter?
The Lakers have legitimate reason to be excited by their future, but that all takes a backseat this season to what could be Kobe Bryant's NBA swan song.
The Grit 'N Grind crew, with the addition of Matt Barnes, could be better than ever. For the Grizzlies, though, it might not mean more than sitting on the championship periphery and hoping lucks breaks their way.
The pieces are pretty on paper, but that's not where basketball is played. And if Hassan Whiteside's unique free agency renders him un-signable, where does Pat Riley go from there?
Milwaukee is littered with young talent across all levels of the floor. Integrating Greg Monroe could prove problematic on both ends, though, and the jury is still out – and will be for the immediate future – on Giannis Antetokounmpo and Jabari Parker becoming superstars.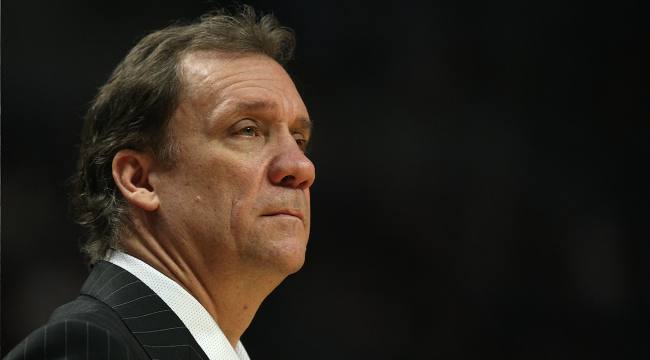 Watch the Timberwolves to honor Flip Saunders. Everything else – including a bevy of talented youngsters that present unique lineup possibilities and the inevitable Nikola Pekovic trade watch – takes a backseat. R.I.P, Coach!
Anthony Davis is past the point of potential, and he might have the coach and teammates to help him climb to the mountaintop – if the Pelicans are healthy, of course.
A 7'3 teenager from Latvia is New York City's newest star, and Phil Jackson has surrounded his team's oldest one with a solid supporting cast.
The Thunder don't know a life without Kevin Durant, but they might have to soon enough – unless Billy Donovan's team wins a title, of course. But can Oklahoma City do it while playing a defender like Enes Kanter major minutes?
Orlando has a stable of thoroughbred athletes, but do they have the shooting to maximize those gifts? In rookie Mario Hezonja, perhaps the Magic possess both.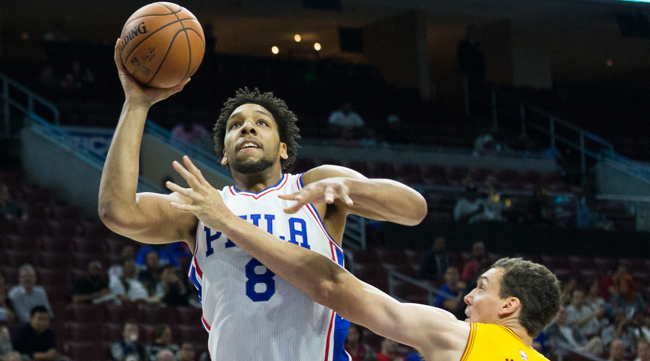 Can Nerlens Noel and Jahlil Okafor coexist in the same frontcourt? Diamonds in the rough like Robert Covington will help decide the answer.
The Suns look different, but that doesn't mean their immediate and long-term outlooks are – especially if Markieff Morris has come around on playing in the desert.
The Trail Blazers' ultra-aggressive rebuild came at the perfect time, and it will afford Damian Lillard crucial time to work on his defense.
It's all about Rajon Rondo for the Kings this season, both on the floor and off of it.
LaMarcus Aldridge just signed with the Spurs. What's the best indicator of this team's quality, then? That Kawhi Leonard might be its best player.
The Raptors, after getting swept in the first-round of the playoffs, are "open for business." Jonas Valanciunas, though, will be in the 6 for the long-haul.
Behind Rudy Gobert and Derrick Favors, Utah might have the best defense in basketball this season. On the other end, Gordon Hayward has become the league's most underrated point forward.
The Wizards are finally playing a modern brand of basketball. Not only will that approach pay dividends in 2015-16, but it could next summer when Kevin Durant hits the open market, too.