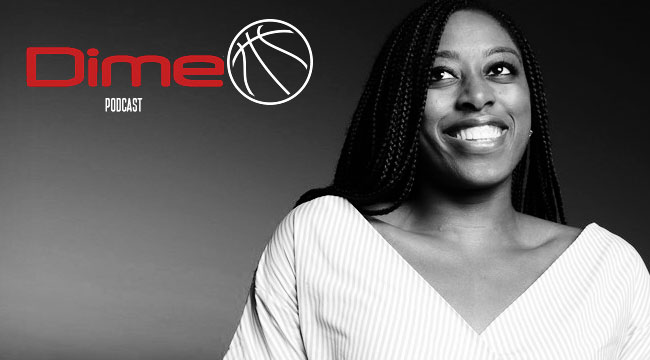 Hello, friends. The NBA regular season is in full swing, and we are here to talk about the first week of action with a new edition of the Dime Podcast here on Uproxx. As always, smash those subscribe buttons and leave us a review on whatever podcast listening platform you prefer.
This week, we were joined by Chiney Ogwumike, star forward for the Connecticut Sun and ESPN NBA analyst, to break down all the craziness from the first week of the season and get her perspective on everything from the Rockets-Lakers brawl, Houston's defensive struggles, Boston's offensive struggles, Toronto's hot start with Kawhi, and much more.
We also talk with Chiney about pulling double duty as a WNBA player and a TV analyst, her daily routine, and the major frustrations WNBA players have with their salaries and the revenue split (including them not knowing what percentage of revenue they receive).


Here is the full rundown of this week's episode:
The Lakers-Rockets brawl and whether suspensions should have been longer
What's wrong with the Rockets defense?
The long history of pain as a Houston sports fan
The Lakers' issues and learning to play with LeBron
Why San Antonio and Toronto have had more success integrating new pieces this offseason
The Raptors hot start and whether they're now the favorite in the East
The Celtics slow start and what needs to get fixed on offense in Boston
Chiney tells us what DeMarcus Cousins is going through in rehabbing from an Achilles injury
The Jimmy Butler fiasco and what the long-term ramifications can be
What her average work day at ESPN looks like and her preparations for SportsCenter hits
The WNBA salary issue, what they want from the league, and the frustrations with being valued more overseas as players
The WNBA's playoff structure and playing single-elimination games in the first two rounds
And much, much more!