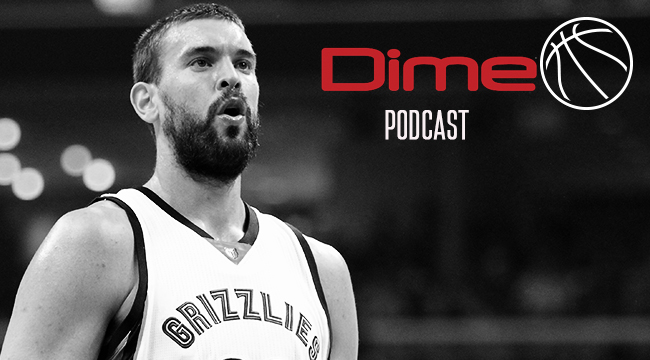 Hello, friends. It's Thursday and you know what that means. That's right, it's a new episode of the Dime Podcast. This week Martin Rickman and I go solo, with no guest, as Martin drives across the country in an old Ford Bronco.
You'll notice the smooth, soothing sound of the road beneath Martin's BF Goodrich tires as he cruises across the great state of Oklahoma in the background. We discussed all manner of NBA topics, from the madness in Memphis, the difficulty in trading a high-priced big man in today's NBA, Andre Drummond's bounce-back season, the Cavs' righting the ship and much more.
But first, we had to put our college football hats back on to breakdown the craziness that is the Tennessee coaching search and whether anything like this could happen in the NBA.


Here is the full rundown of this week's discussion:
Martin breaks down how dang long a state Tennessee is to try and drive across
What's happening with the Vols
Could anything like the Tennessee coaching search disaster happen in the NBA
Memphis' issues and the firing of David Fizdale
Why it's so short-sighted
Understanding why it's so scary to try and rebuild in a small market
The difficulty with trading away Marc Gasol
The center renaissance in the NBA
Andre Drummond being awesome
The Cavs are back!
Why Martin is driving across the country
And much, much more!
Please feel free to subscribe everywhere and anywhere (Omny, iTunes, Google), give @Dime_Podcast a follow on Twitter and let us know what you're thinking about the show or if you have questions or potential guests, shoot us a note to dimepodcast@uproxx.com, and keep an eye out for future episodes. We're figuring this out as we go, but we're happy to have you along for the ride.