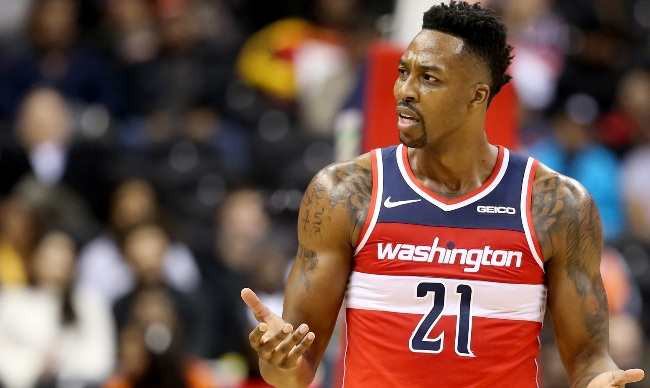 The Washington Wizards look like they might be starting to find their form, as they've won back-to-back games and three of their last four to push their record to 8-12 on the year. It's hardly perfect, but it's a welcomed sight following the team's 2-9 start and has them in ninth place in the Eastern Conference.
The team's recent hot stretch has occurred while Dwight Howard has been on the sideline. Howard has only appeared in nine games this season and has missed the last four due to lingering in his piriformis, which Google tells noted not doctor myself is a muscle in your butt. While "Dwight Howard has a butt injury" comes off as silly, the Wizards and Howard are taking this as seriously as they possibly can.
Howard is slated to miss both games on Washington's short road trip, which features games in New Orleans on Wednesday and Philadelphia on Friday. While those are going on, the former Defensive Player of the Year will head out to Los Angeles to see a specialist. In his stead, Washington will turn to young big man Thomas Bryant.
https://twitter.com/CandaceDBuckner/status/1067840774690230276
Washington is 4-5 when Howard plays this season, although to be fair, he only saw seven minutes of action due to his injury in one of those losses. While working to get back into game shape after missing the first seven games of the year, Howard has averaged 12.8 points and 9.2 rebounds in 25.6 minutes a night.