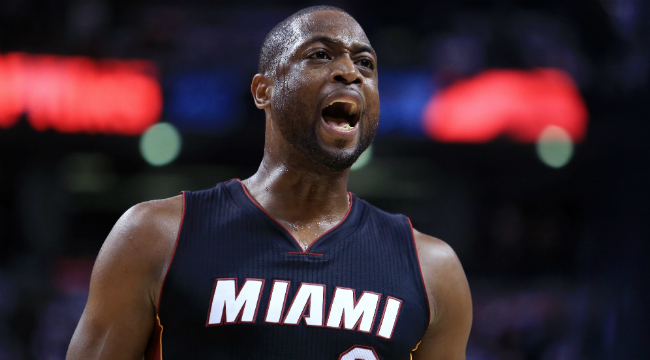 Grateful as Dwyane Wade is to continue his career with a likely final homecoming stop with the Chicago Bulls, his connection to South Beach will always endure. It's hard to remember just how much he meant to Miami both on the court and as a symbol since he signed with the Bulls and got swept up into a storm of topical controversy when his cousin was shot to death on the south side and the story was quickly politicized, but Wade is likely to remain Mr. Heat for a long, long time.
Wade's most recent reminder of his roots in south Florida is a demonstrative six-mile bike ride with Miami police officers. Partly in response to the brewing controversy around the Miami Dolphins and their particularly bold protests during the national anthem, there is more racial unrest around Miami sports than usual. Wade took to his spokes to promote a vision of solidarity in the city that did so much for him.
"I really reached out to the police department for them to be a part of this, to really drive home unity with the police as well in the community," said Wade, according to AP reports relayed by NBC Sports. "I think today was a good step in the right direction for everyone who came out here."
Wade is a Chicagoan all over again, now, but it's clear that his decade-plus worth of time with the Heat has kept South Beach in his soul forever.
(via NBC Sports)