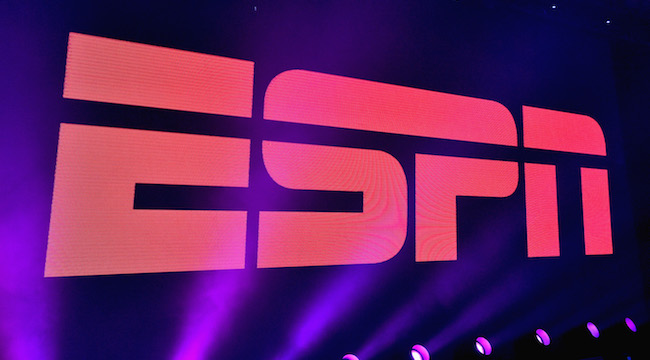 TV ratings in many sports have seen a drop in recent months for a wide variety of reasons. But the NBA has had a strong start to its 2017-18 season on at least one network.
ESPN reported on Tuesday that viewership numbers for the start of the season have gone up to start the new NBA season. The NFL has seen its ratings dip across nearly all its broadcasts this season according to Sports Illustrated, but it appears numbers have bounced back up for the NBA in the season's first week on ESPN.
Through four games the network has reported a 19 percent increase in ratings compared to last season, an increase of nearly a fifth of the total viewership the network had at this point last season.
Ratings are a fickle beast, but while many expect a predictable postseason that doesn't mean the regular season will be without drama. And the league's wild offseason almost certainly contributed to an increase of attention the league got this year. Ratings for the Draft earlier this summer were strong as well, and the wildness that followed with trades certainly helped.
The early storylines are setting themselves up nicely for the Association, too. ESPN's first Friday night broadcast featured the Cavaliers and Bucks, also known as a showdown between former league MVP LeBron James and likely future league MVP Giannis Antetokounmpo.
It's easy to hype matchups like that and get even casual NBA fans interested, and the NBA is great at scheduling itself into attention like this. For those broadcasting these games, it's certainly an advantage it has over other leagues.