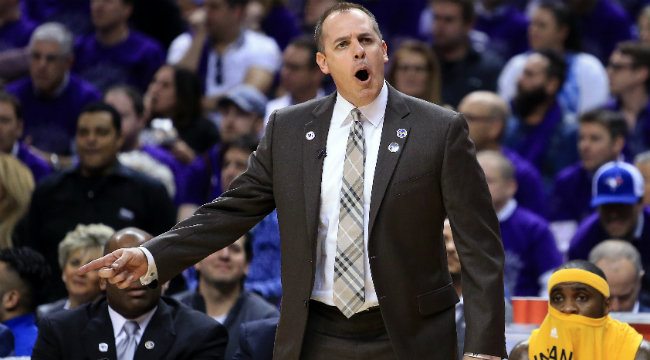 When Frank Vogel was surprisingly let go by the Indiana Pacers, he became the hottest name on the head coaching market. When Scott Skiles surprisingly resigned as head coach of the Orlando Magic, a young and talented team found itself with an unexpected vacancy. Now, according to the Orlando Sentinel, Vogel and the Magic find themselves in a match that would have been considered a pipe dream a month ago.
Vogel and the Magic are both young and full of talent — this could be the beginning of a beautiful friendship. Vogel is the man who brought the Indiana Pacers from young parts into the Eastern Conference Finals. Under his watch, Paul George became a superstar, which is something the Orlando Magic desperately need. Whether or not he's on the Magic roster, Vogel should be a good man to bring out the best in him.
Vogel getting hired shrinks the wish lists of the Houston Rockets and Memphis Grizzlies, which are now the last two open seats in the league. Spurs assistant Ettore Messina and progenitor of the modern spread offense Mike D'Antoni are still on the market, among plenty of other candidates. So far, the offseason has been filled with matches that make sense for teams, for once.
(Via Orlando Sentinel)