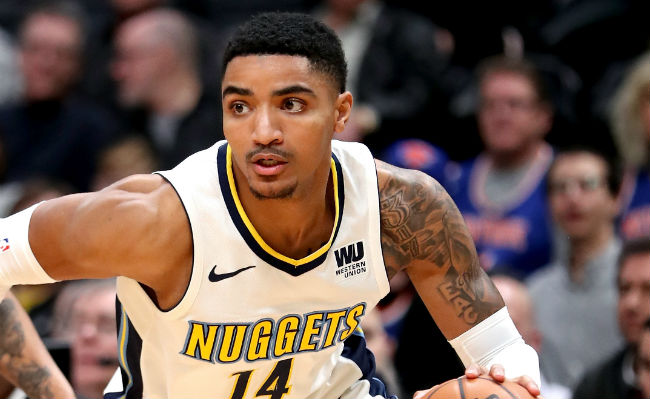 What looked like it a potential blowout win for the Denver Nuggets on Thursday night became one of the best games of the NBA season, as Paul George and the Oklahoma City Thunder put up a fight that made for an outstanding basketball game.
Gary Harris was the hero for the Nuggets, hitting the game-winner at the buzzer to get the 127-124 win over the Thunder. Denver led by as much as 20 on Thursday night, but an inspiring effort by the Thunder cut the lead to single digits.
George had an enormous night for Oklahoma City, and he led the way in the fourth quarter to put the Denver lead on thin ice. Here's an idea of how quickly the points were falling in Colorado late in the fourth on Thursday night.
Down three inside a minute, the Thunder ran a brilliant play off the inbound that gave Westbrook an easy drive to the basket.
Nikola Jokic proceeded to hit a pair of free throws, setting up a final shot for the Thunder to potentially tie the game off the inbound.
Gee, that sounds like Paul George time, doesn't it?
The step-back dagger with 1.4 seconds left tied the game at 124, and was good for his 43rd point of the night, a season high. It was the first tie of the game, but it did not last for long.
Harris somehow found separation behind the line, and his shot fell true right before the buzzer.

I think the Nuggets' Twitter account sums it up nicely.
Harris had 25 points, three rebounds, and three assists on the night, but the final three were the ones that mattered most.