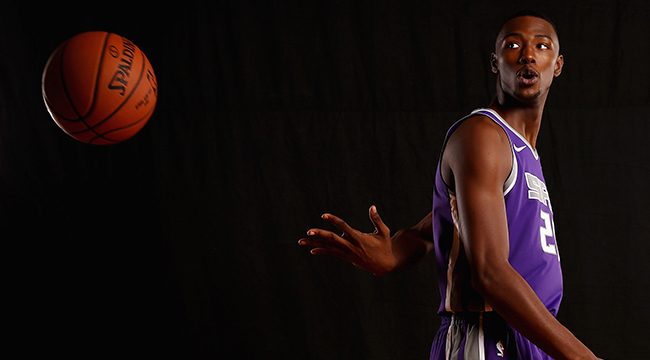 LAS VEGAS — When most athletes talk about their last game, all they're doing is recapping something that probably ended within the hour. When Harry Giles discusses his last game, he has to go all the way back to March of 2017 — he played nine minutes and grabbed three rebounds in Duke's 88-81 loss to South Carolina in the second round of the NCAA Tournament.
Giles' life since then has featured about as much competitive basketball as you or I have played. A former Top 3 recruit — ESPN had him as the nation's top prospect — Giles has spent the last year and a half of his life working on his body. His knee issues are well-documented, but instead of being a tragic story about a person who couldn't make it into their 20s before their body betrayed them, Giles put in the work.
The Sacramento Kings selected Giles with the 20th pick of the 2017 NBA Draft. The Kings were uniquely positioned to take a swing on Giles, as that was their third first-round pick in 2017. There was no pressure on Giles to come in and contribute right away, which made Sacramento's decision to have him go through a redshirt year a little easier.
It gave Giles the opportunity to get in the weight room, something he emphasizes when looking back on the last year of his life.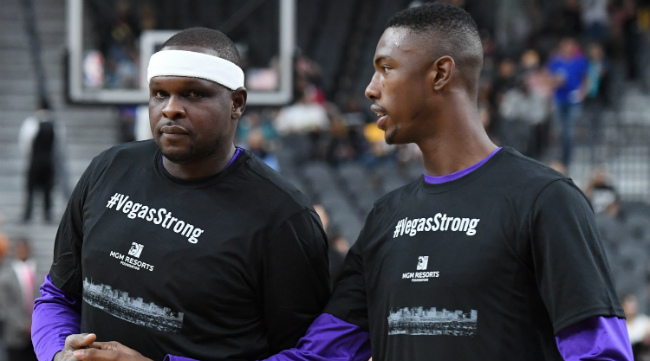 "I've just been taking my time, just been rehabbing, getting stronger," Giles told Dime from Summer League. "I wouldn't even say rehab, just getting stronger, taking my time, getting stronger, getting better on the court. With just a full year of work, man, just getting ready for our upcoming season."
Giles made it a point to work on everything. Everything from his upper body to his core to his hips to his legs received attention, as Giles wanted to make sure his body is "loose" for when he finally gets back onto the floor for a regular season game.
Before that, though, he had to go through the 2018 Summer League slate with the Kings. Giles saw action in four games, averaging 10.8 points and seven rebounds in 22.8 minutes per contest. It was what you expect out of someone who hasn't played competitive basketball in 16 months, as Giles had some rust to work off but showed the flashes of brilliance that made him a potential can't-miss prospect.

During his year off, Giles got the chance to work on one of his major issues as a player. As a high schooler, Giles felt like he'd play far too fast, putting his metaphorical pedal to the metal. It led to him realizing that his propensity to play "violently" can hurt his efficiency, and during his year on the sideline in Sacramento, he learned about the importance of balance.
"You have to have control out there," Giles says. "You can see guys who play a while and some guys who have control of their game, and the pro game is different, so you gotta learn the pro pacing. Nobody can play at 200 miles an hour. So at times in high school, I felt myself a little sped up. That's the environment I was in. I'm adjusting today to the environment I'm in. Not saying we're not going hard and pushing, but it's still a different pace, especially with 82 games."
The discussions about what Giles' role with be within the Kings during his de facto rookie season will happen sometime after Summer League comes to a close. He's excited to play whatever role Sacramento lays out for him, because it means he'll finally be able to get back onto the floor and remind everyone why he's such a special talent.
Even getting onto the floor in Las Vegas was a big first step for Giles. He called the opportunity to suit up in Summer League "amazing," the culmination of years of work to get onto the floor. And once he got out there, Giles wanted to enjoy playing the game he loved.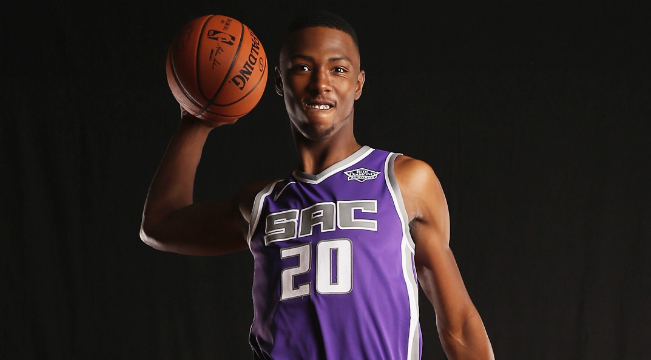 "[It's] something I dreamed of as a kid, so it's hard for me not to enjoy where I was at," Giles says. "It was my first time playing in a while. And I've been putting in a lot of hard work, so why not go out there and enjoy it with playing hard and having some fun."
"Amazing" is a word that pops up every now and then while talking to Giles. The list of basketball players to bounce back after suffering multiple major knee injuries is awfully short, but he's been given something of a golden ticket: The opportunity to reach his potential, anyway.
It might be hard, and time will tell how high his ceiling ultimately is at this point in his career, but Giles is prepared to approach anything that basketball might throw his way.
"I'm just trying to go out there and be the best version of me," Giles says. "Be a team player first, always, and I'm just trying to go out there, compete, and get better each game."