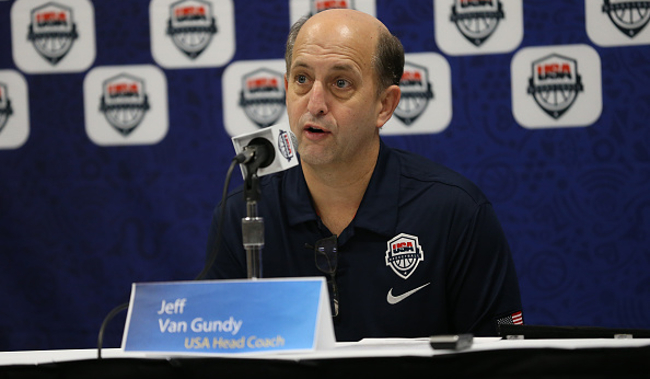 Sunday afternoon matinees late in the NBA season can sometimes be a slog. The energy level can be a little low and the competition a little underwhelming as just about everyone involved would rather be enjoying a lazy Sunday at home in their pajamas.
That was particularly true for the Houston Rockets on Sunday in San Antonio, despite riding an 11-game win streak. Having already clinched the No. 1 overall seed (and homecourt advantage throughout the playoffs), the team opted to rest Chris Paul and just generally came out looking lethargic and uninterested against a Spurs team still fighting to secure a postseason berth.
It was a game, for all intents and purposes, already decided by the fourth quarter, and that's when broadcast legend Jeff Van Gundy veered deliriously offscript – as he is often want to do – to ruminate out loud about the nature and implications of somewhat ambiguous familial ties.
"What does second cousins mean," Van Gundy said. "When people say it, I never know what they mean…or what you're allowed to do…when you're a second cousin."
Feel free to interpret that line of inquiry however you see fit, but there's really no escaping what Van Gundy was getting at here. Given that the whole "kissing cousins" thing is a fairly ubiquitous phenomenon in most cultures, it's not a terribly scandalous question.
To answer it, second cousins are the children of your parents' first cousins, meaning that they are still related by blood, as I understand it. Van Gundy can do with that information what he will.