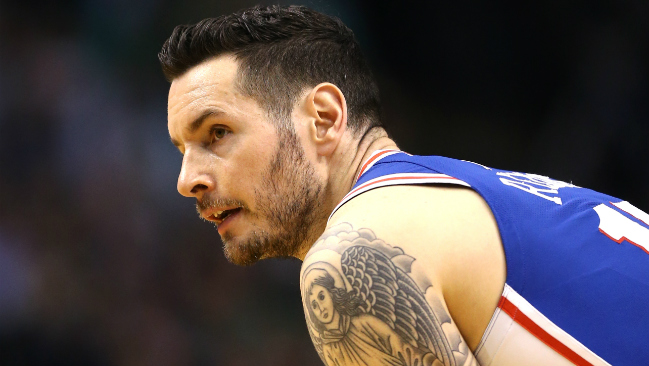 Prior to the 2017-18 NBA season, the Philadelphia 76ers made waves in agreeing to pay sharpshooting veteran J.J. Redick more than $20 million for just one campaign. However, any idea that the deal was a mistake was quickly alleviated when observing Redick's impact on the floor and, as a result, the Sixers had an interesting decision to make with regard to how to approach Redick's free agency when July 1, 2018 arrived.
At the end of the day, Redick and the Sixers came together on another one-year deal that will pay the former Duke star more than $12 million but, on the most recent episode of his podcast, Redick revealed that he was "very close" to leaving Philadelphia in favor of a contract with the Indiana Pacers.
"I almost signed with Indy," Redick said. "I was an hour away, two hours away, I was very close. I had a 5 p.m. deadline because they were … basically, it was like 12:30, 1:00 in the afternoon when Philly changed the offer."

Redick goes on to say that the money seemingly allotted to him ended up in the hands of Tyreke Evans and both sides benefit from what actually transpired. The Sixers desperately need Redick's shooting, especially after losing both Ersan Ilyasova and Marco Belinelli in free agency, while the Pacers are better set up to utilize Evans' considerable talents as a creator and on-ball scorer.
Still, it is hard to ignore what would have been an intriguing partnership between Redick and the Pacers, particularly after the entertaining and successful breakout campaign enjoyed by Indiana last season. In the end, Redick's role is beautifully carved out in Philly and the Pacers landed a piece that makes sense but this is a "what if?" on some level that could be interesting to contemplate moving forward.