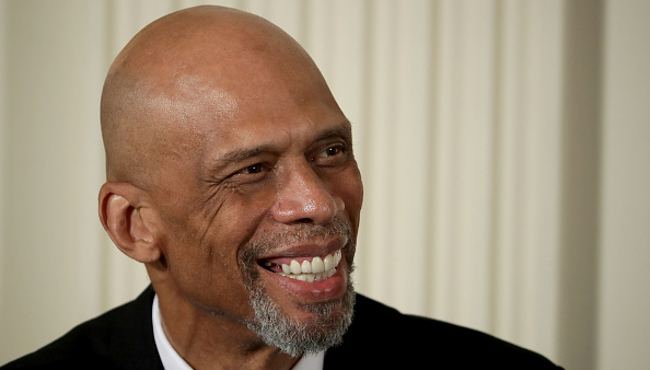 Never has the debate about the Greatest of All Time been more amorphous than it is today, thanks to the way LeBron James played this postseason with a team around him that offered very little support. Regardless, there are many who will never been convinced that LeBron has or will ever close the gap on Michael Jordan.
Furthermore, there is a whole subset of fans who don't believe the conversation should be narrowed down to those two names. One name in particular that often gets omitted from these discussions is Lakers legend Kareem Abdul-Jabbar, whose resume includes five championships and the distinction of being the all-time scoring leader in NBA history.
But that's not something that he personally finds too distracting. Kareem has a healthy perspective on the topic, and he even went so far as to argue that, given how the game has evolved throughout its different eras, it's difficult to compare players and their skill-sets and therefore even harder to determine who would be the best ever.

Via Marc J. Spears of The Undefeated:
"These GOAT discussions are fun distractions while sitting around waiting for the pizza to be served," Abdul-Jabbar told The Undefeated. "But they're on a par with 'Which superpower would you want most: flight or invisibility?' Whether I'm included or not in anyone's list doesn't matter. I played my hardest and I helped my teammates. That's the most important thing I walked away with.

"The reason there is no such thing as the GOAT is because every player plays under unique circumstances. We played different positions, under different rules, with different teammates, with different coaches. Every player has to adapt to their circumstances and find a way to excel. This isn't Highlander. There can be more than one."
He certainly brings up some valid points, but that won't put an end to this debate anytime soon. There are so many out there who consider it pure blasphemy to even suggest anyone other than Jordan has a legitimate claim to that crown, while die-hard James fans insist that he has both a broader skill-set and has accomplished more with less. James, meanwhile, is one of several NBA players who enjoy this perspective.

One thing Kareem is absolutely correct about is that it's a fun distraction for fans, although we wouldn't go so far as to say the debate over which superpower you'd rather have is on the same level, because that's an easy choice: The correct answer is obviously invisibility.
(Via The Undefeated)