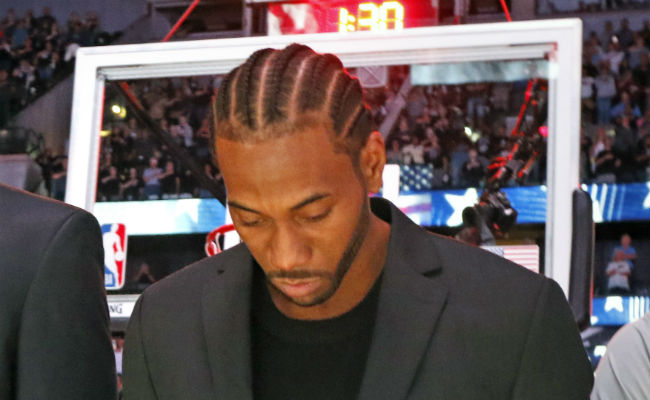 Despite the fact that Kawhi Leonard and the San Antonio Spurs parted ways last week, there was a chance that Leonard was going to be reunited with his now-former coach before he ever suited up for his new team. That's because the Toronto Raptors forward was on the list of players who had the option to attend this week's USA Basketball minicamp, led by United States head coach Gregg Popovich.
However, that reunion will have to be pushed down the road, as Chris Haynes of ESPN reports Leonard has decided to pass on attending the camp as he gets used to life as a Raptor.
Additionally, Sam Amick of USA TODAY Sports reports that Leonard had planned on attending the camp, while Ramona Shelburne of ESPN brought word that the scuttlebutt around Leonard is that he's ready to take the floor again.

It makes sense that Leonard would want to pass on this opportunity. Forgetting about Popovich being the coach (partly because there's no indication that Leonard doesn't want to play for him in this setting), he was traded a week ago and hasn't played a competitive basketball game since mid-January, so using this time to get settled into his new surroundings is a prudent move, especially if this is a one-time thing and he plans on being part of the USA Basketball program going forward.
As for the other major piece that moved in the Leonard trade, he's taking a different approach. Amick reports that DeMar DeRozan is expected to head to the minicamp and suit up for his new head coach.
In addition to Leonard, LeBron James will also pass on attending the minicamp, which takes place in Las Vegas from July 25-27.