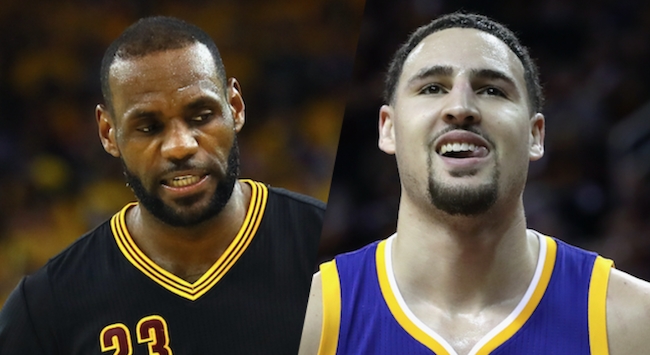 The Warriors and their fans have a lot of thinking to do after giving away a 3-1 lead in the NBA Finals and losing to the Cavaliers in a classic Game 7. The what-ifs must be rolling through their head right now: What if Draymond Green had curbed his nut-kicking habit and played in Game 5? What if Steph Curry had never hurt his knee in the first round and lost the rhythm that made him the unanimous MVP? What if the injured Andrew Bogut was available for the last two games of this series?
But perhaps the most distressing one comes from ESPN's Zach Lowe, regarding Klay Thompson's smack talk about the Warriors equaling his father's Showtime Lakers, which the Cavs definitely heard about:
The [Showtime] comment infuriated Cleveland players, team sources said, but it also sparked discussion about Golden State's impressive résumé: They really did compare favorably with those Lakers teams, and it would take a desperate effort to beat them.

"It was the first time we have ever had appropriate fear [of an opponent]," [Cavs GM David] Griffin said.
There were clear on-court reasons for the Cavs' win, like Tristan Thompson and Kevin Love working together, but they had been waiting the whole season to truly coalesce, to play for each other and find the motivation to win it all. It has to be particularly galling for the Warriors that one of their stars gave Cleveland the kick in the pants it needed to come together when it mattered most.
(Via ESPN)