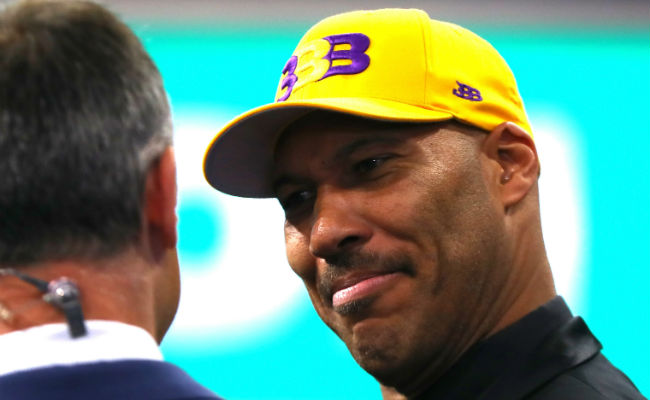 LaVar Ball cannot ball. This is something we already know. But now there's more evidence that Ball was not the best college basketball player of all time. In fact, he wasn't even the best player on his team.
Ball has famously claimed that he would beat Michael Jordan at 1-on-1 in his prime. Or make him "cry." He would use his size to back him down and score points or something like that. But actual reports concerning his prime indicate that Ball was purely a role player with limited scoring potential.
Ball's college coach at Washington State, current Houston coach Kelvin Sampson, had a hilarious breakdown when talking about Lavar's scoring touch.
"We could lock LaVar in a barn for two hours and I don't think he'd score 20 points," Kelvin Sampson said. "His role is not to score points."
The barn quote is uniquely hilarious considering he averaged 2.2 points per game in his "prime." Jordan, meanwhile, had 35 points and 5.5 rebounds per game that same season with the Chicago Bulls.
So unless Ball could defend the hell out of one of the greatest — and most competitive — scorers of all-time I think it's safe to say we can put this whole beating Jordan thing to bed once and for all. Sampson didn't think Ball could score in his prime, just like the rest of us in the present.
(Via BroBible)