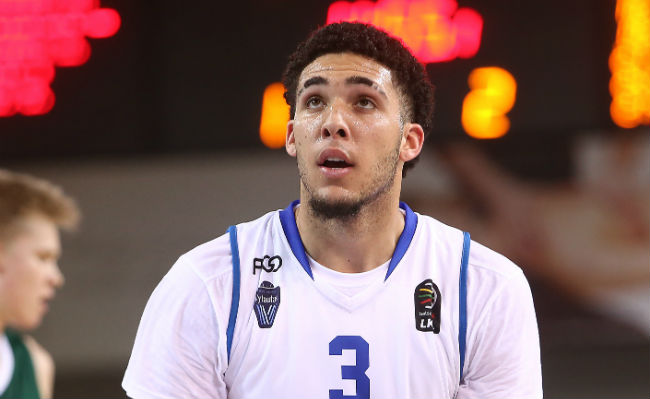 To the surprise of no one outside of perhaps LaVar Ball, LiAngelo Ball went undrafted during the 2018 NBA Draft. It sounded like the middle Ball child wasn't quite able to impress during pre-draft workouts and missed out on hearing his name called. Next up is a potential cameo in the Summer League, but if that doesn't come to fruition, perhaps he'll be able to latch on with a G League squad or a team over in Europe.
If there is a silver lining to this unfortunate cloud, it's that Ball was a popular guy among the crowd at the Barclays Center. As fans who were watching ESPN's broadcast of the draft may have noticed, a "we want 'Gelo" chant rang through the Barclays Center prior to the 60th and final pick of the evening.
It turns out there weren't all that many fans left for the end of the draft, but those who were there were, indeed, willing Ball to get selected at the end.

Their efforts were ultimately all for naught — Kostas Antetokounmpo, a Dayton forward and Giannis' little brother, was taken 60th overall. Ball's NBA dream may not be over yet, though, because beyond the avenues for him to play pro ball stateside, he's only 19 and has plenty of time to figure something out. Besides, at least the dude has some fans.