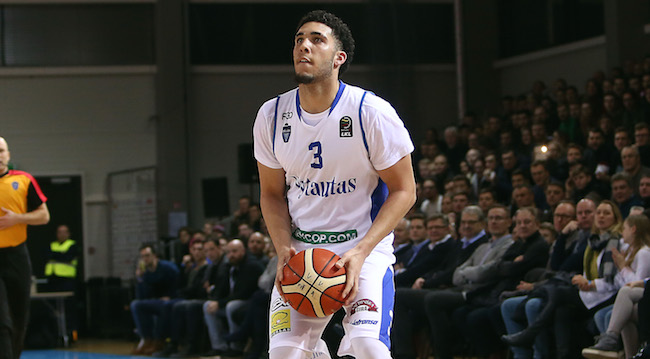 LiAngelo Ball doesn't have a ton of hype as he enters the 2018 NBA Draft process, but as we learned on Wednesday afternoon, that doesn't mean there isn't some interest in him. The middle Ball son was a participant in the Professional Basketball Combine on Tuesday and Wednesday alongside 23 other NBA hopefuls.
Ball spoke to Alex Kennedy of HoopsHype and revealed that two teams have brought him in for interviews. Additionally, he has a trio of private workouts scheduled on the horizon, including one with the team his father has openly campaigned for him to join, the Los Angeles Lakers.

While the fact that Ball has gotten or will get the chance to pitch himself to Oklahoma City, Phoenix, Golden State, and the "other" team in Los Angeles, all the attention will be on the courtship between himself and the Lakers, which have the 25th and 47th picks in this draft. Beyond LaVar Ball stating he wants his sons in their organization, the team's starting point guard is his brother, Lonzo.
There are some questions about whether Gelo has what it takes to play professionally, but there are at least enough teams willing to kick the tires on whether it's worth bringing him on board.